Top 5 Accessories Every Man Must Have According to Dango Products (Promo Code Inside)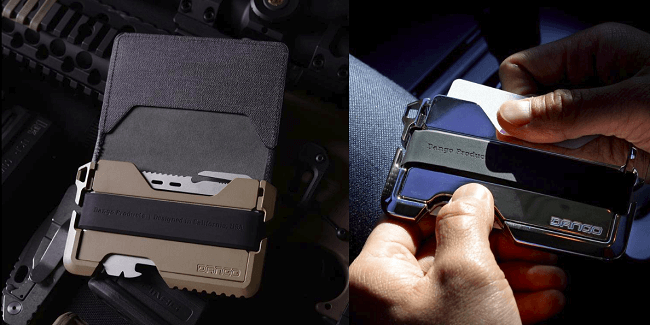 There is something about a classy man that knows his accessories well. Your choice of possession speaks volumes on what kind of a man you are. At Dango products, your options are limitless. Try out our extended collection of accessories and make your statement every time you step out. We have products for every occasion.
Whether you want to achieve that casual vintage look or the regular sleek official look, we have all the accessories you need. Here is a list of the top 5 accessories that we think every man looking to achieve elegance must have. As you check out these accessories, be on the lookout for our Dango promo code for 10% off all orders.
1. Pockets
Admittedly, specific accessories make a man likeable, and a good wallet is one of them. Step out with one of our collection of leather pockets. They are made from genuine leather and available in whiskey brown, moss green and jet-black colors. To add more sauce to the wallets, pair them up with our collection of wallet bands. They give your wallet a better grip and make sure that your notes are well held.
2. Pens and notebooks
As simple as they may seem, the pen and notebook you show up to meetings with speaks volume about the kind of a man you are. It would be best if you had a statement pen and an accompanying notebook to help you create a bold statement. Sample our various options of these accessories from the pen types to different executive notebooks.
3. Phone cases
A phone is one of the most visible gadgets that you will carry around. With our collection of phone cases, you are sure to add attractiveness to your phone that creates a better look for the statement you are looking to develop. Additionally, in case your phone had side scratches or has been discolored, our phone cases should be able to cover that for you. A phone case, therefore, is a must-have item for every man. Get yours today at Dango products.
A phone is one of the most visible gadgets that you will carry around.
4. Cords and tethers
At Dango products, all your needs are taken care of. For the handyman, check out our collection of tethers. They are available in a range of colors, and the material is easy to clean. For as low as $3, we are committed to making sure that you do not miss out on these products.
5. The hook collection
The final must-have accessory for a man is a multi-utility hook system. Our specialized hooks are designed to give you an easier time arranging your household items. The hook can be used on walls to hang things like backpacks, your clothes or even wall paintings and decoration. The best thing is that they are compatible with a variety of walls made of different materials such as bamboo and concrete. Impress your visitors with these hooks in your house and leave them memories they will not forget.
There is no need to be a regular guy while you can make bold statements with our collection of accessories. Check out our selection at Dango products. Our range of quality accessories will leave you satisfied and save you money as our products are very affordable.