6 Femme Fashion Gifts for the Festive Season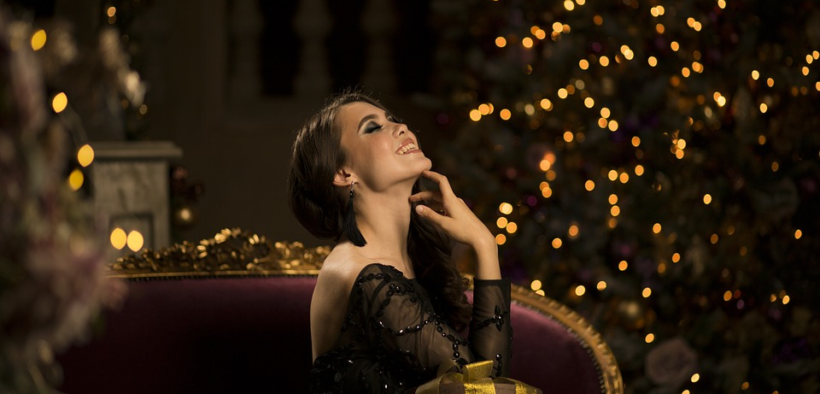 You don't necessarily need a special occasion to spoil the lady in your life, but the end of the year is as good as any. Whether you're her partner, friend or coworker, thinking of the right gift can be challenging. This is particularly true if she happens to be sartorially inclined. People who love fashion are seldom easy to shop for.
Luckily, we've got you covered with 6 femme gifts that will satisfy even the pickiest fashionistas. So, make your list, check it twice, and worry not as what follows will suffice.
Comme Si Boxer Shorts
Simple, versatile and uber-comfortable, the La Boxer Classicas from luxury label Comme Si are a must-have for the holidays. The Italian brand has crafted a pair of shorts that can be worn under jeans or over undies depending on the occasion. They aren't the cheapest boxers, but the quality materials make it clear that you got what you paid for.
Funatic Face Masks
It stands to reason that coronavirus isn't disappearing any time soon. Fortunately, it seems as though the worst is behind us. While the pandemic continues to subside, face masks remain essential for keeping any nasties out of your airways.
If the recipient of your gift is still walking around looking like they just performed a heart transplant, consider upgrading her mask game with some stylish face covers. While you're at it, be sure to add a few pairs of Funatic socks to your cart for stuffing and strutting around in come December.
Sleeper Pajama Set
With a name like Sleeper, you can be rest assured that the company knows a thing or two about slumber. Nowhere is this more evident than their "sizeless" pajama set, which is made entirely out of eco-rayon for unrestricted movement and unrivaled comfort. From pastel pink to baby blue and beyond, there are many great color options as well.
They even throw in a free scrunchie and hair tie. Plus, the whole thing is handcrafted. Opt for the stylish striped pattern and you'll probably see her sporting the set on social media.
Aimé Leon Dore Keychain
What if you want something small to compliment your other gifts or to simply serve as a spontaneous surprise? This 100% genuine leather keychain from Aimé Leon Dore is sure to do the trick. The hardware and embossed logo are finished in real gold, giving the chic accessory a sophisticated look and feel.
Prada Catwalk: The Complete Collections
Sartorial bookworms will adore this massive compilation of Prada collections. The 623-page book spans all of the fashion house's works from 1998 to 2019.
Gucci Ace Sneaker
For a truly unforgettable gift, pick up a pair of Ace sneakers from Gucci. There are countless different styles and colorways to choose from, making it easy to find the perfect match. If you're uncertain, settle for the minimalist green or blue and red stripes on white leather for maximum appeal – not that anyone would complain.
Don't forget to reward your efforts by spoiling yourself at the same time. After all, you deserve it.