How to beat Stress in the Workplace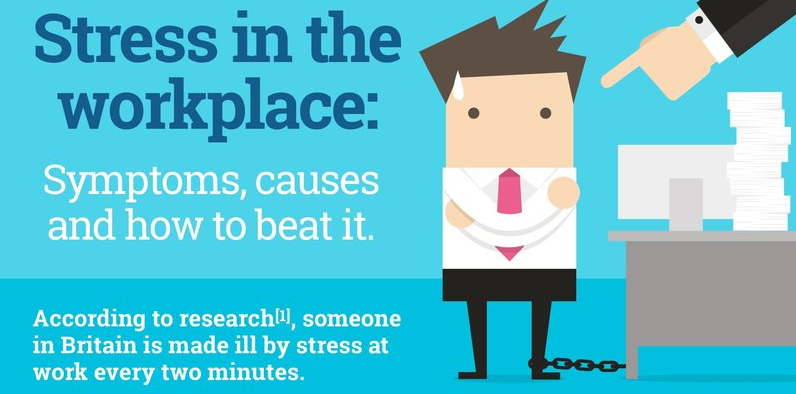 Someone is made ill by stress at work every two minutes and the people at Shepherds Friendly Society, have created a great infographic that addresses the causes, symptoms and how to beat stress in the workplace and to help those suffering from stress.
The aim of the infographic is to educate more people on the issue of stress in the work environment. 
The hope is to encourage employers to think more about the health and wellbeing of their staff as many people suffering from stress, often suffer in silence.