Racing Stripes – the Perfect Antidote to Post Wimbledon Blues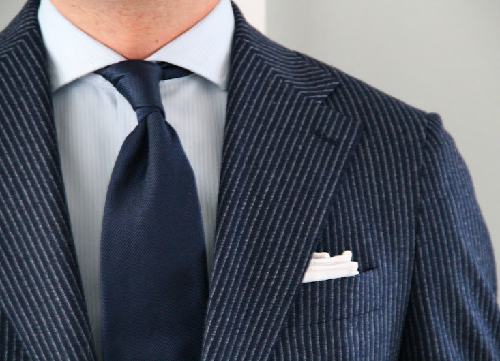 Undeniably, Wimbledon is one of the fashion highlights of the British summer but it seems such as shame that by mid-July it is over, with the stylish attendees not yet ready to hang up their summer brogues. Two weeks is not nearly enough time to get your fix of dressing up and heading out whilst the sun is shining. Not only that but, with Wimbledon being such a London-centric event, it leaves lovers of a good British day out a bit left out across the rest of the country. Luckily, horse racing, held right across the UK, leaves ample room for fans of scrubbing up and drinking before noon the chance for more stylish days out, without the perils of a Virgin train.
One of the top trends for women's fashion this summer has been bright candy-coloured stripes, which can be seen everywhere from the high-street to the catwalk in the form of dresses, skirts, and flared sleeved shirts. However, fear of clashing with your date shouldn't prevent you from trying out stripes yourself. The thinnest of pin stripes shirts is a subtle nod to the trend that won't clash on pictures of you and your lady friend. And, whilst it is tempting to leave pin stripes for the boardroom, they can look just as stylish as the staple crisp white shirt on a summer day out and definitely shouldn't be banished to the back of your work wardrobe. So leave the safe whites and blues for the office!
Whilst some race days such as Royal Ascot have rules on attendees' dress code, particularly with women, gents have a bit more leverage to play around with patterns and styles. The dress code for Royal Ascot insists on a grey or black morning suit and top hat, alongside a waistcoat and tie. When it's a requirement, there's no excuse not to make the most of the opportunity. Luckily, a tie can be the perfect chance to try out the stripe trend and stay appropriate for the Royal Box. However, be aware that top hats decorated with ribbons or bands are not permitted in the Royal Enclosure.
 Striped socks or a handkerchief can lift a plain suit so you stand out from the crowd.
If you're not making the journey to Royal Ascot this summer, there are 60 racecourses across the UK, from Hexham to Windsor. Although many have basic dress codes dependent on the event and location, there's far more room for creativity than at Royal Ascot. Try out the "racing stripes" look in a bolder way with a patterned blazer or trousers. Whilst it's easy to fear looking like a champagne-quaffing Rupert the Bear, a patterned trouser with a plain sports jacket again will give you a stylish edge that doesn't look too try-hard.
The best way to stand out from the other punters is to really commit to your races look.
Don't be distracted from the odds of the new favourite at King George's by fiddling with your bow tie. Your focus should be on if Enable is a good choice at 5/4. See here to check the NAP of the day (tipsters' best bet for the day's racing) and be both confident in your bets and your attire. Wear it with pride! It'll make those celebration photos when your horse comes in look all the more stylish. Take inspiration from some of the bold looks sported at Australian race days – famous for the outgoing style. As an extremely popular pastime of many Australians, they do have ample opportunity to play around with styles. Go a step further than racing stripes and try out checks and other bold prints if you're feeling brave enough.
Regardless, if you're easing yourself into a more daring race day look or ready to push the limits of summer style, you still have officially two months of British summer left (whether the weather agrees or not) with many race meets being held up until early Autumn.