How To Stay On Trend With A Tight Budget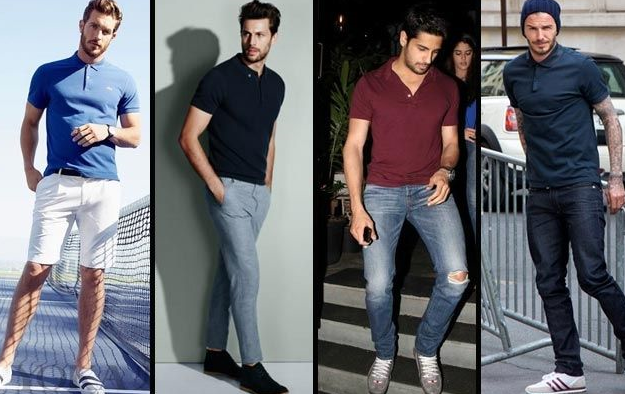 For a lot of girls, staying on top of the current fashion trends is like their blood supply – if they start lacking, they find it difficult to cope. As a student, we understand that sometimes you might not have the budget to splash the cash on high-end brands such as Ted Baker or Burberry. I'm sure we've all been there – getting too excited in the designer store and needing to turn to sites such as Wizzcash! For those of you on a budget though, staying on trend never has to be a struggle, and here's why.
Replace Cheap Buttons
Some of the most expensive clothing items out there are those dreamy coats and jackets that you see all of the celebrities flaunting effortlessly. Wouldn't life be beautiful if you could also look just like that? Well, now you can, at a fraction of the price!
When purchasing a coat from high street stores, they'll usually come equipped with cheap, plastic buttons – not on trend. However, popping down to the craft shop and replacing these cheap buttons with gold, embellished ones? – very on trend!
Staying on trend with a tight budget really can be as easy as replacing your jacket buttons with some more extravagant looking buttons to instantly make you ready for the cat walk.
Hit The Thrift Shop
As Macklemore famously said "one man's trash, that's another man's come up", and he isn't half wrong, either! Thrift shops are a great place to begin if you're trying to start up your fashionable wardrobe on a strict budget, as you'll never know what you'll find there! Recently, we have seen so many old fashion trends making another entrance, such as Doc Martin boots, pearls and embroidery, so a thrift shop could actually be a real winner for you! If you're lucky, you could walk in with a £20 note and walk about with about 7 items, all really current and in trend!
Style The Same Items Differently
If you're tight on cash, it's near impossible to keep purchasing different items all forming separate outfits. However, if you smart with the clothes that you already own, you could create about four different outfits by simply changing just one tiny detail. Let's take a classic skater dress, for example. Pair with a leather jacket – biker chick. A weighty belt – designer. Some sandals – beach babe. There are many ways that you can stay on trend simply by reusing the same outfit, so you needn't spend a single penny!
Watch Your Inbox
In this digital age, we're incredibly lucky to have access to the biggest hub of information in the world – the internet. And with this comes online shopping, perfect for those of you who aren't able to travel to the local high street, or are simply too lazy to do so (I'll throw my hands up here). Online shopping can have some huge perks though, especially if you're subscribed or registered to a specific brand.
People can often get frustrated with emails sent to them from companies, but if you look closely, you can find some really beneficial deals and discounts, so it's a really good idea to keep a close eye on your inbox.
Plus, a quick tip – if you place an item in your basket, but never proceed to the checkout, the company may notice and offer you a discount on the item a few weeks later. What a bargain!