20 Fashion Trends for Winter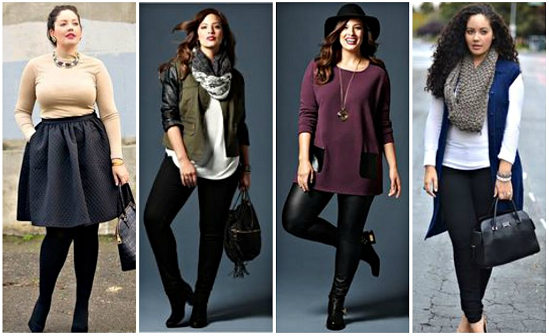 Put away those crop tops and cut off shorts. Winter has finally arrived, and with it, a whole new wardrobe. Forgetting how to look cute while keeping warm? Read through our list for the top 20 winter fashion trends to incorporate into your ensembles this season.
Statement Knits
Swap out your ugly Christmas sweaters for these bold pull overs. They require less confidence to wear but are equally fun to behold.
Mid-length Sweater Dress
We love this seasonal wardrobe staple for a dressier take on the cozy trend. Great with flats and heels alike, you can dress this look up or down.
Puffer Jackets
The Kate Middleton
Refer to the Duchess as your wardrobe icon for perfectly tailored, sophisticated outerwear. Pro tip: pay attention to her style hack using different belts to make her ensemble appear new with each wear.
'80s Sport
Oh yes, it's back. Think pops of neon, exaggerated shoulders, and body-con shapes. This resurgence feels more polished and sophisticated, with '80s shapes in luxe fabrics.
Winter Whites
Everyone wants a white Christmas, but be sure to play by the rules. Mix shades of white and cream in different textures and weights. Don't get too matchy, and never wear white shoes with a white outfit. Ever.
Velvet
This fabric has become so popular, you might not be able to find anything else once the cold weather hits. Switch up your options by incorporating it into your accessories and apparel.
Extra-long Sleeves
Who needs accessories when your sleeves extend past your fingers? They're stylish and the perfect alternative to gloves.
Oversized Blanket Scarfs
These scarves are a great way to infuse color into your ensemble by throwing it on over jeans and a basic sweater. It's an outfit that'll make you want to Netflix and chill, but you can go out in it, too.
Slim Leather Pants
Whether you're headed to weekend brunch or cold-weather dinner and drinks, put on a pair of these to make your oversized sweater appear more polished.
Hi-Shine
On that note, patent leather was all over the runway this season, with pieces from shoes to pants to skirts taking center stage. The key is to ensure your hi-shine is the hero of your look. If you're scared to dip your toe into this trend, start with your shoes and work your way up.
Punk
When we say punk, we're referring to the details: heavy lace, studs, and spikes. Chances are you already own pieces like this, so just grab a slogan tee and you're ready to rock.
Classic Camel
To instantly elevate any look, opt for a ribbed turtleneck sweater or tailored coat in this neutral hue. Pair them with distressed skinny jeans for the ultimate high-low combo.
Bright Coats
Drab winter got you down? Grab a trending brightly-colored statement coat for a pick-me-up on those gray days. Bonus: if you buy more than one, your closet will look like a rainbow!
Sexy Specs
Ditch those over-sized circular frames you wore to Coachella and keep your accessories up-to-date this season with MVMT's winter sunglasses. Whether you prefer bold shapes or classic styles, the right sunglasses can put the finishing touch on any cold-weather ensemble.
Romantic Vibes
Pretty layers of ruffles and tulle are timeless romantic trends. This year, wear it by layering over knee-high boots or add dark, heavy accessories.
Swipeable Gloves
Swipe right on these techy winter gloves that are warm, chic, and iPhone-friendly. You'll never fumble a phone call again.
These are great for cold weather, but can be tricky to find in flattering form. Look for puffers made more of lightweight down and tailored in slimming silhouettes.
Turtlenecks under Dresses
Refuse to pack up those summer dresses? Make them last all year by layering them with turtlenecks. Boom – you just doubled your winter wardrobe.
Platform Boots
Keep your feet high and dry with these '90s inspired platforms sure to make the Spice Girls proud. Grab a pair in patent leather whose versions can handle stomping through slushy streets.
Faux-Fur Coats
These chic pieces will add instant glam to any outfit. They're both cozy and chic, making them the perfect on-trend solution.