9 Ways to Upgrade Your Wardrobe for the Spring Season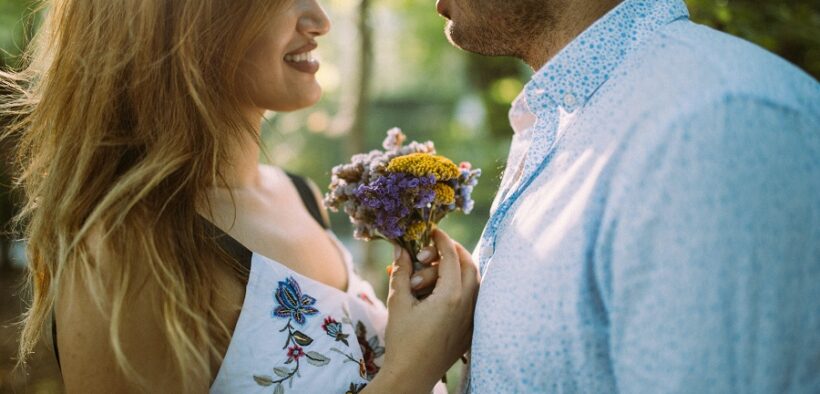 Spring is here! This season is all about rebirth and new growth, so why not add some fresh pieces to your closet, too? In this short guide, you'll learn some ideas on how to sharpen your spring style. Some of these trends are not necessarily novel, and you might even already have a few of the recommended pieces tucked away somewhere in your wardrobe. All the same, if you're interested in bringing new life to your daily outfits this season, consider our recommendations below, from rocking the season's hottest prints to wearing leggings for comfort:
Florals
Florals have traditionally always been one of the strongest symbols of spring. As such, don't be afraid to celebrate the season by adorning yourself in pastel colors and floral patterns that evoke its beauty and splendor. To keep from overloading on petals, balance floral prints out with pieces in solid soft neutrals for a romantic vibe that's both sweet and seasonally appropriate.
Tie-Dye
Tie-dye patterns run the gamut from the monochromatic to the psychedelic. They're a great way to wear multiple colors if you aren't too fond of regular prints. For the most wearable pieces, though, it's best to go for ones that only incorporate a few shades. Like other prints, you'll want to balance tie-dye designs out with pieces in neutral solid colors to keep the overall look neat and cohesive.
Polka Dots
Polka dots can be delicate and dainty or bold and impactful, depending on the size of the dots. It's a cheerful and playful design that plays well with other prints without looking like they're clashing. You can go for an all-polka-dot look by varying the size of the prints throughout your outfit, or pair them with stripes, plaid, and even florals for a fresh spring look. The most important thing to remember is not to overdo it—keep the dots to no more than three different pieces of your outfit to prevent the ensemble from looking excessive.
Black and White Prints
This classic color combination has its fair share of lovers and haters. However, when employed well, it's an easy way to pull off a chic and sophisticated look. Black and white go well with virtually any print, from traditional stripes to avant-garde florals. To add a splash of spring color to your ensemble, go for a hero accessory such as a bag, coat, or shoes in a pastel or jewel tone.
Long Shorts
People either love or hate this trend. But if you know how to pull them off, you'll surely be one of those who'll swear by them. After all, long shorts let you bare your legs and enjoy the spring weather while still providing those extra inches of coverage and warmth. It's no wonder so many girls who wear them always radiate a relaxed confidence. If you're aspiring for this level of casual cool, try donning a pair of boyfriend shorts. Long shorts also pair well with classic white sneakers, so make sure to keep your trusty old footwear immaculately clean for those days when you don't feel like wearing longer bottoms.
Tunics
Tunics are light and breezy, making them the perfect choice for mild spring weather. They also make for excellent layering pieces, looking equally great whether they're worn alone or with a light jacket or cardigan. To keep your silhouette balanced and symmetrical, you'll want to pair your tunic with bottoms that fit close to the skin, such as a pair of skinny jeans. For a more comfortable option that's still acceptable for both day and nightwear, try wearing them with some leggings or tights.
Wraps
A simple wrap is such a versatile piece. Layer it over your outfit to keep yourself warm or to cover up. You can also wear it as a more casual alternative to a blazer, or pull it over a bodysuit and belt it to create a chic robe top.
Skapri
The skapri is the combination you never knew you needed. It's a skirt and Capri leggings in one, making it the perfect piece for relaxing on lazy spring weekends, lounging at home, or running errands.
Pajama Sets as Sweatsuits
Now that we're all spending a lot more time at home, your cozy home wear might need a little refresh. Matching sets are a great way to still look well put-together, even if you're just bingeing on Netflix.
Try out these spring trends for yourself and find the right pieces that fit with your style. With the tips from this article, you can give your wardrobe that much-needed upgrade that's in keeping with the season's spirit of rebirth and renewal.