Timeless Beauty Trends For Your 2021 Wedding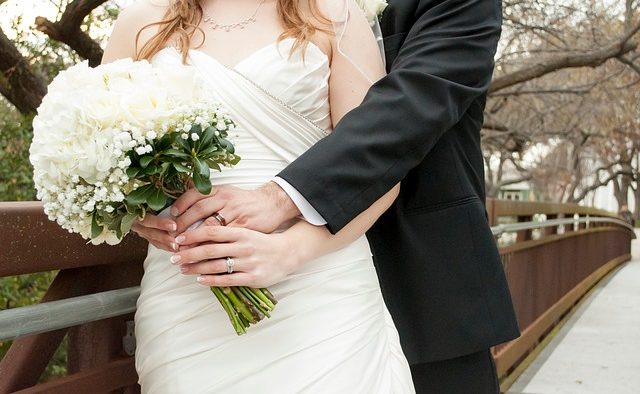 Is your wedding day planned for the year 2021? If so, you have a lot of time to prepare. Time goes by very fast, though, so don't dawdle about with your planning! While you may think that the latest beauty trends are the best ones to follow, most brides actually end up going for the classic looks. Not sure what these are? Let's catch up below!
Choosing Strategic Highlights
The classic beauties like Audrey Hepburn and Grace Kelly have given us some classic bridal looks. It's probably safe to say that these won't be out of style in 2021. After all, they've been going strong for several decades now.
These looks involve focusing on the strategic parts of your bridal appearance, which are your face, eyes, and lips. Hence, you should focus on maintaining a clear skin, have a natural color on your lips, and define your eyes as well as lashes. This is the ultimate bridal look that almost anyone can pull off with grace and confidence.
Going For A Minimal Look
Image Source:
With Meghan Markle inspiring brides all over the world, you may still want to follow her lead in 2021. This means showing off those freckles, putting on just a light base, and leaving your eyes almost bare. You might also just want to go for a messy bun instead of an elaborated up-do or fiddle with your cascading curls on your big day.
The Red Lips Are Always In
Natural lip colors might suit a lot of people, but having a bright pop of red on your lips is also an ageless classic. Pair up your favorite red shade with muted makeup for an effortless, hassle-free bridal look. This will go well with any wedding dresses you may have in mind for your wedding in 2021.
Customized Lashes Are Trending
If you want to make sure your bridal look is more flamboyant than your everyday appearance, focus on the lashes. Applying customized individual lashes can instantly enhance your eyes and open them up like never before. This will also minimize the amount of mascara you have to use, thus reducing the risk of running lines or stray marks. There are always a few tears shed at weddings, but you don't want the bride's mascara running at any time!
If you want to make sure your bridal look is more flamboyant than your everyday appearance, focus on the lashes.
Self Care Becomes Consistent
The best step you can possibly take towards looking your best at your wedding is to take good care of yourself. This means increasing your intake of fruits and vegetables. Also look into utilizing the peels of your fruits and veggies and come up with natural masks, scrubs, and other beauty treatments. There's nothing like going natural to give you that lasting glow.
You may also want to start exercising and possibly book that breast augmentation in Henderson, NV as soon as possible. It takes time to get your body in the best shape possible as you look forward to a happily married life. Toning your body requires you to start early and give it time to adjust.
For self-care, you may also want to consider taking up meditation yoga, or something else which relaxes your body on a regular basis. This will ensure that you're all ready to take on the wedding preparations while staying in a positive state of mind.
Natural Makeup Is Incomparable
If you do want a full makeup look, insist on having a foundation and base that will complement your skin tone, not hide it. You want to look like you have perfect skin instead of a complete transformation beyond recognition.
Brides that still retain their natural beauty feel more comfortable on their special day, as they should. So choose your makeup with care, and you'll be shining with pride when your big day finally rolls around!