5 Gift Ideas To Pick The Perfect Present For The Men in Your Life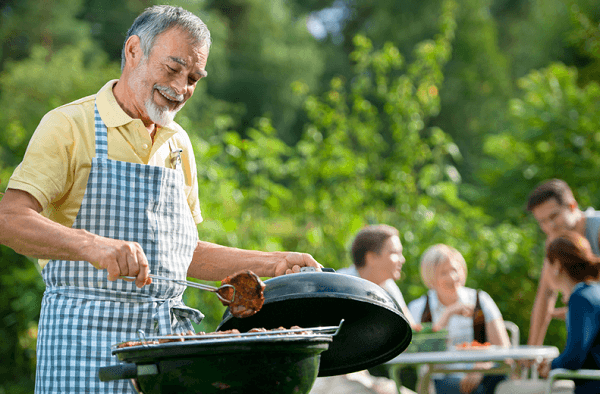 Some say that buying gifts for women is difficult, but buying gifts for men is even more difficult. Over the years, men have received the typical Christmas gift from their family members or friends and it has always been the trusty socks, tie or after shave, but the modern man has become much more complex than this and they now require gifts that they really do want. Gone are the days of drawers of sweaters that you would never wear in the first place, but you were just too kind to throw them away. Now, buying a gift for your male partner or friend has become a little more complicated and you now need to really know what kind of person they really are.
The modern man has become much more complex than this and they now require gifts that they really do want
Get The Right Gift
You may think that you know your male friend well, but have you ever asked him what it is that he really wants to do or what it is that he would really like. He may have a hobby that you don't know about or he may dress completely different from the person that you see coming to work every day in a suit. There may be more to this man than you may have imagined and what you are thinking of buying for him may not be even close to what he actually wants. Getting presents for men has become a lot more difficult than you think.
The holiday season is here and it is now the time to search out those elusive gifts for your dad, husband, partner, brother, uncle or friend and in order to find them, you might need some help pointing you in the right direction. Here are some great gift ideas for the man in your life.
Barbeque Stuff – Men love to BBQ, it's a fact and anything that makes the barbecuing experience better for all involved can only be a positive thing. As well as all the useful implements out there to assist in cooking there are also BBQ smoker gift sets that allows the user to smoke their favourite foods and add some needed extra taste. These sets have everything that you may need from a smoker box and chips to full recipes as well.
Socks and Ties – Now, you may say that this is old school and you would be right up to a point, but there are men out there who have a wicked personality that you may not be aware of. You can now get socks and ties with all their favourite cartoon characters as well as others with naught messages on them. These kinds of gifts add a little flair to someone's personality and it helps make them stand out from the crowd and who doesn't want to stand out from the crowd.
Personalised Leather Wallet – This adds a very special personalisation to what would be otherwise a boring wallet that you can buy anywhere. Getting it personalised however, lets the person know that you were genuinely thinking about them when you bought the gift. You can get their initials or their name put onto the wallet and a plain wallet has now become something very personal and very special to them.
Self Grooming Kit – Australian men now take better care of themselves, it is official. Men now like to spend more time in the bathroom, making sure that they look the best that they can. Oils and balms are now the norm and smelling good and looking good is what the modern man is aiming for. These grooming kits have everything from great smelling aftershave, to moisturisers and everything else the modern man wants and needs. This is the gift that keeps on giving.
Stress Reducers – In this modern, busy world, men are becoming more and more stressed due to the demands of their jobs. They need something that is going to rid them of this stress and things like sports gear or a punch ball are ideal for riding the body of all that unwanted stress in their lives. There are so many things to choose from like scented candles to mood enhancing lamps and the choices are endless when it comes to finding ways to relieve stress.
Let your male friend know that you do care and that you have taken the time to get them the gift that they want or the gift that they need.