Tips on Following Your Hair Care Routine While Traveling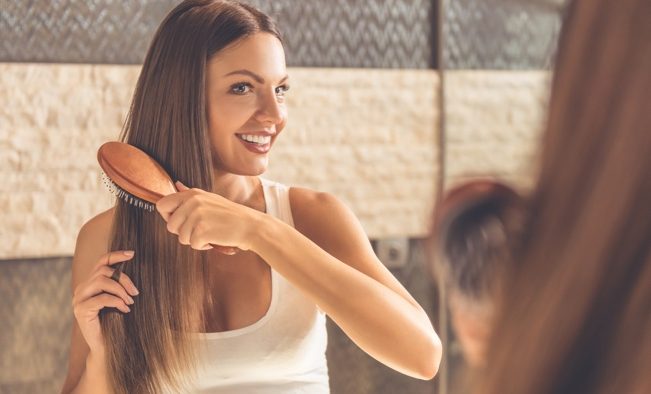 Traveling is most often related to vacationing. During this time of year, and into the ensuing winter, most people are traveling to warmer locations, most of which have tropical climates and are surrounded by beaches. When on the move while traveling, you shouldn't allow your daily routines to become affected, especially your haircare routine. Here are some of the best ways you can continue to take care of your hair when on the go.
Plan Ahead and Bring the Tools You Need
When traveling, it's important that you plan ahead before leaving your home. Any tools you might require—headbands, combs, brushes, hair clips and more—should be packed and stored, prepared in case you need them. The last thing you want is to realize you forgot something when you most need it. It's important for travelers to have reliable hair care products with them, as you want consistency with your hair.
If there is a shampoo or conditioner you rely on the most, plan on bringing a travel-ready-sized container of it with you. Unless you're in a pinch, do not rely on the free samples contained within your hotel—they're free for a reason, as cheaper products will tend to damage your hair. You want to continue using the same products in your hair, ensuring that your hair is kept healthy and fresh.
Regularly Brush Your Hair
Tangled hair will lead to becoming stuck in knots, which will eventually lead to frayed ends and torn hair when attempting to brush it. To keep your hair healthy while moving about and/or spending your days dipping in and out of the water, you should continually brush your hair out to prevent knots and keep your hair smooth. When brushing, remember to begin at the scalp and brush all the way out to the ends of your hair.
Washing Is Important, but Not Too Often
Washing your hair is important, as it ensures that your hair is kept clean and smooth, but regular washing can lead to hair damage. This is especially true when traveling, as the difference in water can have a deleterious effect on your hair. While soft water is great for smoothing out your hair, hard water can leave your hair feeling brittle and damaged. It's fine to still wash your hair while traveling, but consider staying away from regular shampooing and excessive cleaning. A little rinse can go a long way, but a full wash can lead to some negative effects.
Treating Hair Loss? Bring Your Travel-Ready Products Along
If you've been dealing with genetic hair loss, known formerly as androgenetic alopecia, you might have already begun hair loss regrowth treatment through your physician. If you plan on traveling in the near future, it's important for you to bring along whatever haircare products you're using to continue with your useful treatment. For Capillus LLC products, these include the easy-to-transport laser caps or simple-to-use haircare shampoos or conditioners.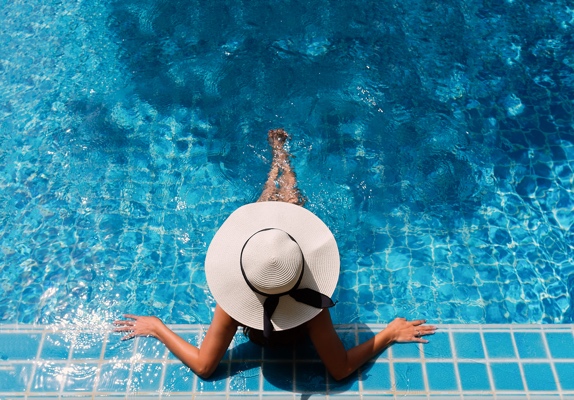 Going Swimming? Condition the Night Before
Swimming in a hotel resort's pool? You should know that the American Academy of Dermatology notes that chlorine can be detrimental to the health of your hair. Unfortunately, chlorine is known to dry out hair, which can lead to thin, brittle-looking hair if not properly cared for. Recommendations for keeping your hair healthy while dipping into the resort pool is to wet and condition it prior to swimming in chlorinated water. This will help to protect your hair against the deleterious effects of chlorine, providing your hair with rich moisturizing nutrients to keep it looking fresh and healthy. If you'd like to go a step further, you can wear a swimmer's cap to provide more protection to your hair.
Air-Dry Over Blow-Dry
Although this depends on your usual haircare routine, it might be better to rely on air-drying, especially if you're spending time in a warmer, more humid climate. While blow-drying can be beneficial to quickly taking care of your hair prior to styling, it can be a quick way to dry your hair to the point of discomfort. If you're spending a great deal of time by the water or in the sun, it might be better to rely on air-drying to keep your air from becoming overly dry during the day. Your safest bet when air-drying is to apply moisturizing products to your hair when air-drying it, as it will make it easier to style your hair as it dries. Better yet, air-drying will give you a natural, relaxed vacation look.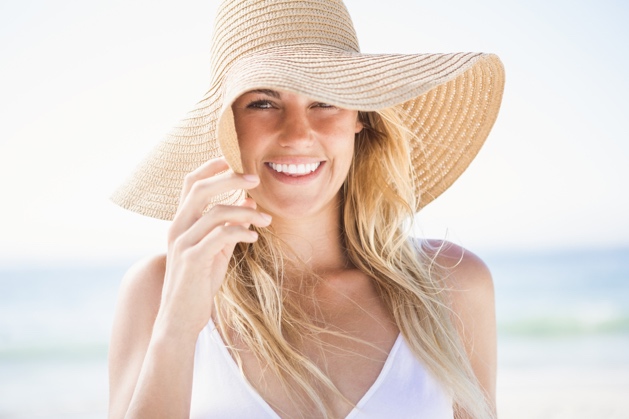 Hats Can Help, but Opt for Those with Wide Brims
While you're out on vacation, you'll be inclined to spend as much time as possible out in the sun: walking around a city center, spending time lounging on the beach, wading within a pool or the ocean. The downside to spending the day in the sun is that your hair is being affected by continued heat and UV rays, which can eventually lead to over-drying of your hair and an effect on hair color. If you want to protect your hair, it can be helpful to wear a wide-brimmed hat, one that protects both your hair and skin from overheating and burning. To protect your hair further, consider relying on hats that are loose around the head so that it is not constricting your hair.
Whether traveling or not, protecting your hair in the present is imperative for its long-term health. When traveling, it's best to prepare before leaving your home, taking steps to ensure your hair is protected no matter the environmental conditions.