What Is the 'Expensive Brunette' Hair Trend?
With the winter months approaching, it might be time to try out a new hair look that better coordinates with the season. As typical winter clothing generally goes, darker and richer hues reign over light and bright shades that are mostly popular in the spring and summer. This only adds to the reasoning behind the choice of A list celebrities to turn to the dark side (that is, the brunette side) during the fall and winter months.
There is, unfortunately, a bit of hesitation that comes with the potential decision to go brunette. While no one actually wants dull or boring hair, one typical stereotype says that transitioning to a brunette hair shade means sacrificing luster, shine and overall fabulousness. Thankfully, this couldn't be farther from the truth, and trends like the expensive brunette hair look are here to exemplify that.
Defining the Expensive Brunette Hair Trend
Despite initial reactions and assumptions based on the name, the expensive brunette hair trend actually does take professional hair color in brunette shades to an ultra luxurious and, yes, more expensive-looking level, though it's no more expensive than a traditional salon color appointment. The trend was sparked by stylish celebrities like Bella Hadid, whose beautiful brunette hair has served as inspiration for hair color clients everywhere for years. The world fully latched on to the name, though, when Hailey Bieber herself famously went from blonde-haired California girl to winter-clad brunette babe, sending the expensive brunette trend into viral oblivion for all to see.
This particular hair trend involves much discretion when choosing the perfect brunette shades. It is composed of a rich, chestnut brown throughout the majority of the hair with glossy, lighter-colored ends that add dimension and shine. The resulting look has depth and looks nothing like the flat, all-over hair color some might imagine when they think about going for a brunette look.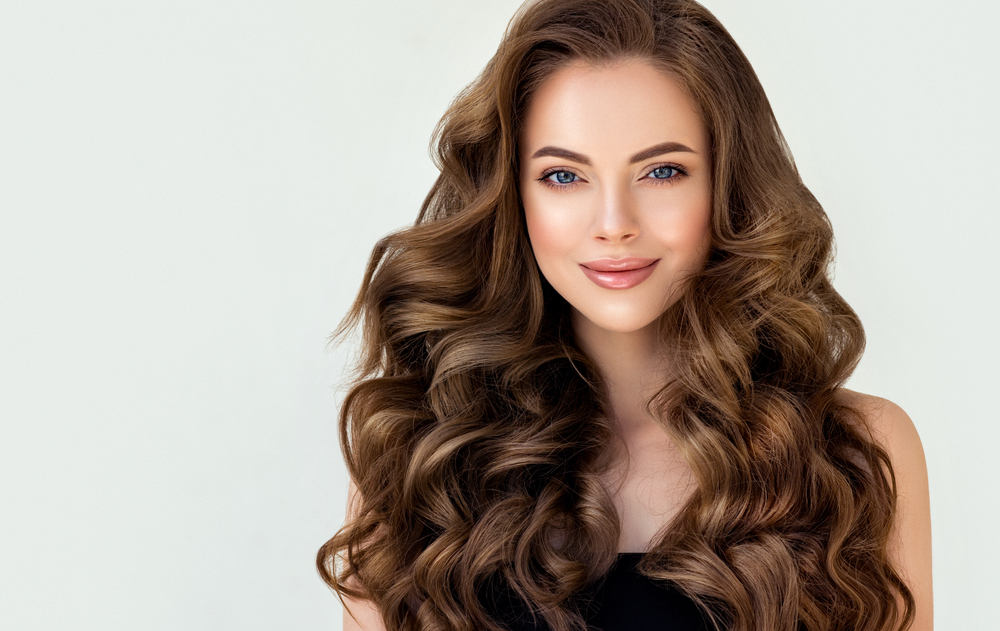 Choosing the Best Brunette Shades
Hairstyles like this one are always best left to the professionals. Having said that, it's important for clients to very explicitly state exactly what they want in terms of color. This way, the stylist can better decide on which specific colors to use and how to proceed with the appointment. As always, it's a great idea to bring a few photos that serve as inspiration for the intended results so the stylist can see exactly what is being envisioned.
On the stylist's end, it's important to take the necessary time to decide on the best brunette shades when doing an expensive brunette look. While professional demi permanent hair color is the best option for some shades, it's important to weigh the options and note where permanent color might be the best choice. It's also important to consider the brand and products being used, as directions and guidelines can vary by brand. Looking at the breakdown of the look, stylists should prepare swatches for their clients to review before applying any color. Together, the stylist and client can mutually decide on a base color as well as a lighter highlight color for the ends and a lowlight color if needed. Good keywords to start with for these shades include coffee, caramel, rich, golden and chestnut.
Making the Most of Brunette Hair Color
Most appointments that involve the application of hair color also include added steps like a professional developer, toner gloss and more. In terms of the expensive brunette hair trend, depth and shine are two of the most important characteristics. This means stylists should definitely use a professional hair toner or gloss if warm blonde shades are involved in the highlighting process to eliminate uneven color, dullness and brassiness.
During the coloring process, stylists should work towards making the look dimensional with added depth. To do this, make a point to add in lowlights and create an interesting, multi-toned look with multiple brunette shades. Adding a warm color as both the highlight and the lowlight shade will maximize liveliness within the look, helping the end results seem even more natural.
Elevating the Expensive Brunette Look
Just when it seemed like it couldn't get any better, the expensive brunette hair trend can be amplified even more by salon-quality hair products and a thoughtful maintenance routine. A professional shampoo and conditioner that protects color from fading is a huge key in keeping that expensive brunette color looking, well, expensive. Additionally, a high-quality hair serum can work wonders in eliminating dullness, adding shine and nourishing hair when styling it in between salon visits. Though the expensive brunette look is a specific style and shade combination, the aftercare routine looks a lot like any other set of guidelines for preserving hair color of any shade, making it manageable for any client!