All in One Razor For Men: MicroTouch SOLO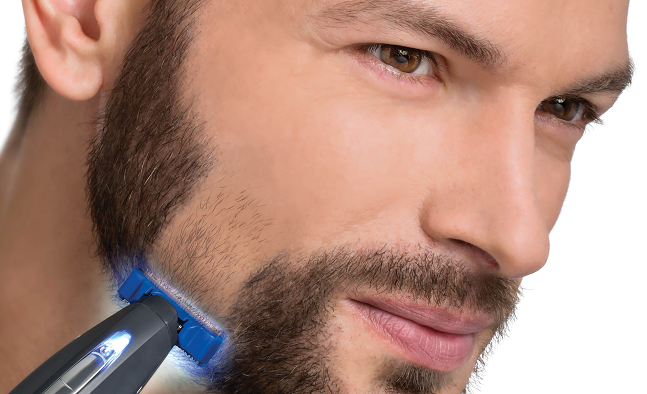 We at Be Stylish are glad to be introducing the MicroTouch SOLO, a new, all-in-one smart razor that trims, edges, and shaveswith the finest German Stainless Steel, precision-engineered blades. MicroTouch, the maker of Tough Blade and MAX endorsed by Brett Favre, created the revolutionary MicroTouch SOLO which features an ultra-flex, pivoting head that provides precision contouring to effortlessly glide over your face for complete control.
Unlike regular razors, SOLO shaves bi-directionally in up or down strokes and includes three trimming combs for the versatility to tackle any facial hair style.
From refined stubble and scruff to complex beards, mustaches, and more, SOLO lets
men achieve the latest facial hair trends to customize their look.
MicroTouch SOLO features:
No need for multiple tools! This all-in-one smart razor effectively lets you clean up your scruff without breaking the bank
Anytime, anywhere! The convenient design allows you to get a fresh shave without soap, shaving cream or water
Built to last! This eco-friendly rechargeable unit includes a battery that lasts for up to 45 minutes
User-friendly design features a built-in light and water-resistant handle for wet or dry use
Safe to the touch! The revolutionary blades cut hrough even the thickest of beards without nicks, cuts, bumps, in-grown hairs or irritation.
Perfect for all skin types
MicroTouch SOLO (SRP: $24.99) is available at Amazon, Bed Bath and Beyond, CVS, Rite-Aid, Walgreens, Target and Walmart. For additional information, visit MicroTouchSOLO.com.
SOLO edges precisely to give a sharp, clean cut to sideburns, mustaches, goatees and more.
But, it doesn't stop at facial hair; SOLO can also be used to touch up your neck and hairline for
that fresh barber shave daily. Additionally, this convenient multi-purpose razor even removes
unwanted body hair in a pinch.