6 Reasons Why You Must Cruise at Least Once in Your Life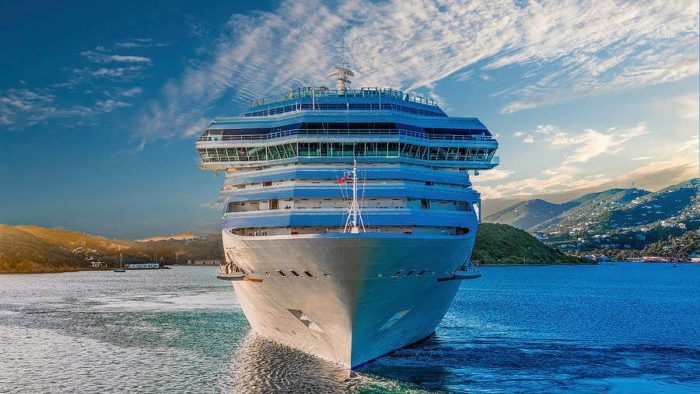 If you find yourself suffering from monotony or too much work pressure then may be it is time for you take a break and go vacationing. It is scientifically proven that a good vacation not only improves mental and emotional health but also enhances your productivity.
Cruises, for one, make the best vacations. On-board a cruise ship, you shall come to experience vacations that are loaded with glamour and amusements, with hardly a dull moment. From great ambience, rich forms of entertainment, thrilling sports activities to international cuisines, you will have all things great at your disposal.
With the number of Indians going for cruises nowadays, the country shows promise of being a good market for the cruising industry. As a result, travel marketers have begun offering cruise itineraries from India to destinations that are closer to home. If you are looking for reasons as to why you should consider cruising too, these ones are sure to convince you: –
Experience a different form of vacation
Vacationing can help you attain unique and memorable experiences. It is for this reason that you should aim to set on all kinds of vacations, whether big or small. And if you have had your fair share of domestic vacations, why not opt for one that's more luxurious and international.
Free from multiple hassles
Unlike other vacations, cruise trips don't require days of planning. Neither do they require long itineraries or packing and unpacking multiple times, for that matter. You can simply book a cruise online, pay for the same, and then arrive for your travel at the ordained time.
Cover multiple destinations in one vacation
Depending on the cruise plan you select, a cruise trip can range anywhere between 3 days to 3 weeks at a stretch. Cruise ships cover more than one destination on their route, often including eight hours to a night, out on a port. So, if you were to choose a cruise plan to SoutheastAsia, you would be covering a new country almost every day.
Disconnect with the world to connect better
Have you been looking for serene yet exotic retreats? Far from land, with vast stretches of blue sea on all sides, cruise ships afford you time and peace as you unwind and disconnect with the world. Often referred to as floating cities, cruise ships have all the arrangements to ensure that you have a wonderful time on-board, without a worry in the world.
Try a rich variety of cuisines
When you book a trip with a well-recognized cruising company, you will also get to try food from different parts of the world. Many modern cruise ships have top-class restaurants that serve world cuisines. At the same time, these restaurants even attend to special dietary requirements (vegan, diabetic etc.) of their guests.
Participate in expansive range of activities
Created to offer folks the experience of a lifetime, cruise ships bring together different varieties of entertainment and adventure in the form of Broadway shows, clubs, casinos, first-rate restaurants, underwater activities, aqua-theatre, theme parties, spa treatments and so much more. Toddlers, youngsters or elderly, there is something for every kind of guest on-board a cruise ship.
In addition to the above, you will also get to meet a diverse crowd while on a cruise trip, which would include interesting people you could make friends with. Above and beyond all of this, you can be certain about one thing – you will end up having the best time of your life when on a cruise!