The Best 4 Smart Watches For Guys 2017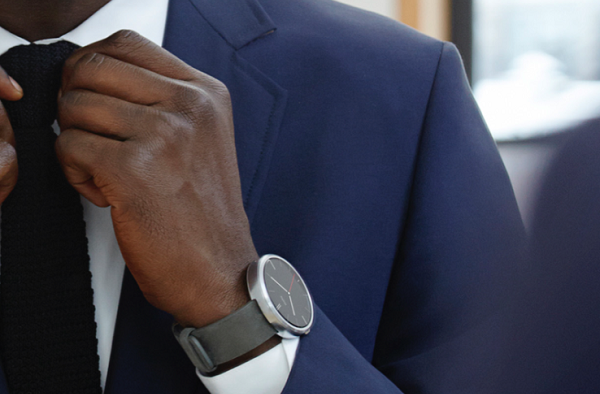 We often get asked by readers what smart watch we recommend not only for the style but for the functionality. With this we have created a list of 4 smart watches that we love. We have combined price, style and technology to come up with our list. With technology changing at the fastest rate ever seen, some of these watches will be sure to become dated, however we have included several with inter-changeable bands, this allows for the wearer to change depending on personal preference.
In no particular order here is our list of the most stylish smart watches on the market this year.
Apple iWatch
No list of smart watches is complete without the Apple watch, by updating the first edition the second entry now has GPS and is waterproof, both of which were missing in the previous version.
OS: watchOS 3 | Compatibility: iOS | Display: 1.53″ OLED | Processor: S2 dual-core | Onboard storage: 8GB (only 2GB and 75MB allowed for music and photos, respectively) | Battery: 18 hours | Charging method: Wireless | IP rating: IPX7 | Connectivity: Wi-Fi, Bluetooth, NFC
Samsung Gear S2
We love this watch from Samsung. The company has made the headlines recently for all the wrong reasons but we definitely love this entry. The different features of the watch are a rotating bezel and Tizen OS are genuinely great.
The screen contains AMOLED with it being sharper and more vibrant than other models. We also love the circular shape which we feel is great for style. The screen has the same ppi as the Apple iWatch.
Moto 360
The Motorola have released their entry to the market with the latest smartwatch which is also amazingly stylish for any man. The operating system is Andriod with Wireless charging also available.
Tag Heuer Connected
We have included this Tag Heuer because of the style and not really the price. With a tag of over $2,000 this is not for the faint hearted, however this will last many years without issue. Whilst other people are going through their 4th /5th smart watch Tag owners will still have the watch working perfectly.