Colored Watches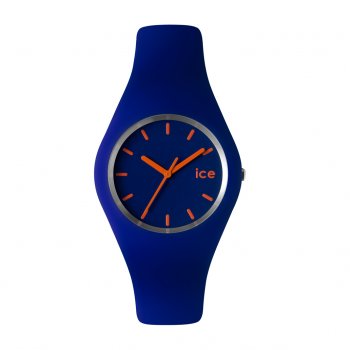 If you're looking for ways to add colors into your outfits but are too scared to wear too much of it, I have a great suggestion for you: colored watches.
First thing's first. You have to like the idea of wearing a timepiece on your wrist.
Maybe you might have hairy wrists and you don't want to draw attention to that.
Maybe you've never worn a watch before and you might find it uncomfortable.
Fair enough. But if these two obstacles don't stop you, a world of colored watches await you.
While browsing around the Web I came across Ice Watches. Now the first things that struck me about them were their color and their simplicity.
If you look at the photo above, you can already see how you could match that watch. You could wear it with a blue and orange outfit (which can contain more than just these 2 colors, of course) or you could wear it with a neutral outfit (black, gray and black), so the watch will stand out more.
You can, of course, mathc the wathc with any other item of clothing in your wardrobe, as long as the 2 are compatible. For instance, if you have a teal uni tie, you could match it with a teal colored watch such as this one:
Now you don't have to make the match this obvious. If you're afraid you'll stand out too much, you might want to color match the watch above with, say, a pocket square. Or a white striped shirt woth teal stirpes. Or a teal polo shirt. Or…
I think you got the idea on how to match such a watch, right? You might not find such watches into every watch store but they're worth allocating some extra time to look for them. Or, you can try some of the online stores that have them, such as Tic Watches UK website.
Are you thinking of getting one?