4 top ways the groom can help with wedding planning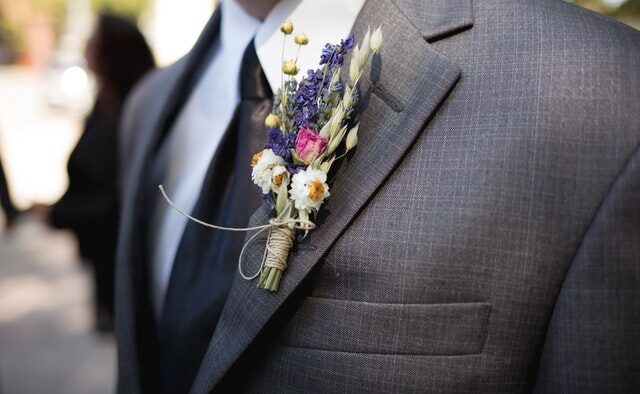 If you recently said 'I do' you are probably already excited about planning your big day. You may also have realized just how many elements there are to organize! It's not just as simple as choosing and date, and that's that. There are many different factors to consider and things that need a lot of meticulous planning to make your day as wonderful as possible.
You may already have recruited your bridesmaids to help you get everything organized, but it's good to get your husband-to-be involved too. Not only can he lighten the burden slightly but might also like being involved. It's his day as well, so he might be more than happy to play a part and have a say on various elements of the wedding.
Here are 4 top ways the groom can help with wedding planning.
The guest list
It is highly likely that your groom will have a pretty good idea about who will be getting invited to your wedding, so this is the perfect job for him to get started with. As well as his own family and friends, he will most likely know yours too, so ask him to make a list of everyone he feels should be at your wedding, and then you can both narrow it down from there.
Finding the venue
The wedding venue, of course, needs to be a joint decision, but there are so many different venues and wedding packages to choose from, having your groom find out the options available could save you lots of time. Companies like Florida Gulf Beach Weddings, for example, provide a host of different wedding packages and themes to suit every couple. Give your husband to be a rough idea of what you envisage for your big day, and he can look into the detail. He should also have a pretty good idea of your budget, so can take that into account when considering the potential options.
The table plan
The table plan can be time-consuming as you need to have a rough idea of which guests will hit it off, and whether any are likely to clash. The groom should have a rough idea of personality types, so it's another wedding essential that he should be able to sort out without too much hassle. Speak to your wedding venue first, and they should be able to give you a rough seating plan so you know how many guests each table will accommodate and a floor layout, so you know where the tables will be.
The speech
A wedding wouldn't be a wedding with a speech from the groom, so this is, without a doubt, one for him. They can take time to write, and it's something you can't get too heavily involved with, so make sure he has time to prepare. Although elements of the speech will be from the heart and personal to you both, there are loads of good content ideas online should he need any inspiration.