5 ways to give your girlfriend an unforgettable birthday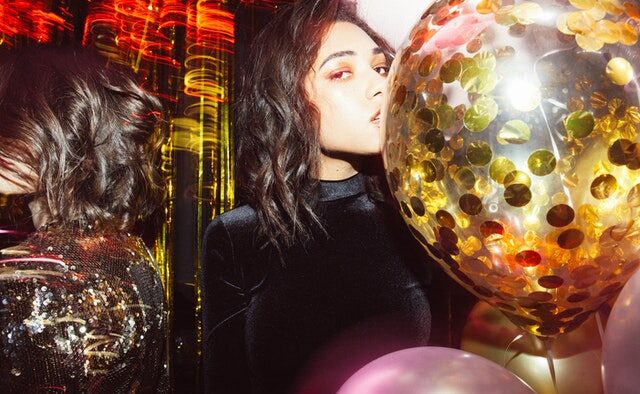 If you are naturally thoughtful or a bit of a romantic, then you may need no assistance at all when it comes to making your girlfriend's birthday feel special. If, on the other hand, birthdays, romance, or surprises your thing, it may be that you need a helping hand.
The good news is that there are loads of things you can do to give your partner a birthday to remember. Here are 5 ways to give your girlfriend an unforgettable birthday.
A romantic meal
A romantic meal is a lovely gesture and a great way to celebrate a birthday. If your girlfriend has a favorite restaurant, you will probably earn brownie points by taking her there, so be sure to book ahead. If she loves it, chances are lots of others do too, so don't leave it until the last minute. If you have time, pop by the restaurant and drop off a birthday cake that you can present to her after your meal. It will be a lovely extra touch and will let her know that you have gone to lots of effort.
Another option, which is just as romantic but substantially cheaper, is to cook her a meal at home. Choose a recipe that you know she will love but try to pick something that won't result in you slaving over a stove for hours. You want to be able to spend time with her, so go for something fairly easy or opt for a meal that can be partially prepared in advance. To further enhance the romance, light some candles and have some music playing in the background.
A thoughtful gift
The thought behind a birthday gift can be even more special than the gift itself, so take your time over it. If you are lacking inspiration, go online and you should find a wide range of super unique gifts that any girlfriend or wife would love.
Cast your mind back to previous conversations you have had. Has she mentioned anything recently that might make a great gift? It could be anything from a new book she would like to read, a theatre production she would like to see, or a piece of jewelry she commented on when you were shopping together. Buying something she has mentioned before will confirm to her that you were listening and will make it apparent that you have put lots of thought into your choice of gift.
Throw a surprise party
If you want your girlfriend's birthday to be unforgettable, why not throw a surprise party for her? Book a venue, hire a caterer and a DJ and invite her nearest and dearest. It may take some planning, and guests will likely need a decent amount of notice, so it's a good idea to start planning at least 2-3 months in advance.
To ensure that she doesn't get suspicious, tell her you've booked a dinner or have arranged for you both to meet friends for drinks. It will make it far easier to get her out of the house on time and should ensure that the party remains a secret.
Say it with flowers
Although some women don't like flowers, most do. It's a very lovely and traditional way to tell someone how special they are to you. If you want to make it even more special, why not arrange to have a bouquet delivered to her at home or even at work?
Most florists will make bouquets to suit your budget and color preferences, and some can even include extras such as teddies and cards with your order.
A weekend away
A weekend away is a great way to make your girlfriends birthday more memorable. Whether you want to book into a bed and breakfast, a luxury hotel, or hop on a plane and go further afield, it's sure to be a celebration that will be remembered.
If staying in a hotel, another nice touch is ringing them and asking them to provide champagne and flowers on arrival. Your girlfriend will be blown away when she realizes how much effort you have gone to.
If you want to give her a birthday like no other and have been considering taking your relationship to the next level, why not kill two birds with one stone and surprise her with a marriage proposal? It will most certainly be a birthday that you will both remember until death do you part…providing, of course, that she says yes.