8 Ways to Make Your Wedding Day Memorable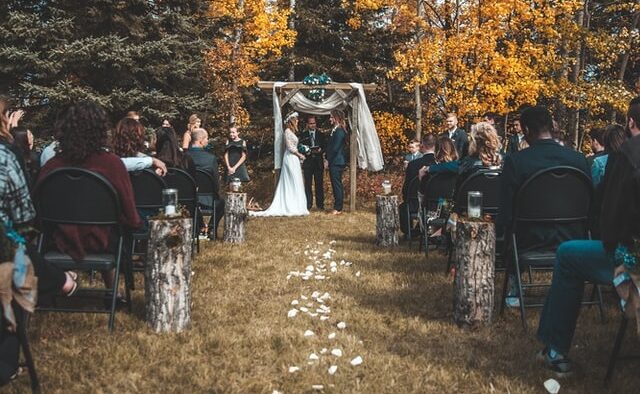 Your wedding day is likely going to be one of the most important days of your life. A day that you'll look back on for many years to come, that you'll celebrate the anniversary of, and that you'll want to relive time and time again. It is therefore very important that you make it a day you will never forget. The most important thing to keep in mind when doing this is that it's your day, and you should be doing things that make you and your partner happy. Your wedding day isn't for other people – it's for you.
The rings
Your biggest reminder of your wedding day will always be your ring. Every morning when you put it on, and every evening when you take it off, you will know that the ring is a symbol of your love, commitment, and marriage – things that were confirmed on your wedding day. So, you can probably tell why it's important to pick the right ring. This will differ from couple to couple. If you're looking to make a statement, why not get his and hers wedding bands? Some people even opt for tattooing their wedding rings onto their fingers, so that they can never be taken off or lost.
A memory box
Many people make memory boxes or time capsules of important days or events in their lives. If put together right, a memory box can truly feel like holding a memory in your hand and being transported back in time. You can fill your memory box with anything that reminds you of your wedding – photos, dried flower petals, confetti. It's also a nice idea to include a letter to your partner that they can read at a later date.
The photography
As great as memories are, they do not always capture the small details. That's where photos come in. Of course, you want the beautiful photoshoot, with you and your partner, as well as your family and friends. But you don't just want that. You want candid pictures snapped by your friends, selfies taken on the dancefloor – photos that aren't just pictures, but memories. If you feel nervous about having so many photos taken of you, you can learn some tricks to look better in photographs here.
The location
For a fairy tale wedding that you'll want to tell your future grandkids about, you're going to need the right location. The venue that you pick for your wedding will play a big role in setting the overall tone for the wedding. The ideal venue will depend on what you as a couple are looking for – an elegant ballroom? A beach? A forest? Just pick the venue where you can see yourself getting happily married. Since most of the wedding will take place at the venue itself, it's important to pick the right venue for your wedding.
Handwritten letters
Another great idea is to have each of your guests write a note or letter for you to keep. This way, you'll be able to relive your wedding through other people's eyes. This will be a great way for guests to offer advice, well wishes, or fond memories of you. You can have a book that everyone can write in, or you can put pieces of handmade paper at everyone's seat and ask them to give it to you after the ceremony.
A wedding video
Wedding photos are great for having around your house as a daily reminder of your happy day. But, every now and then, you may want to see it all play out again. In this case, having a professionally edited video is perfect. For many people, their wedding days fly by in a blur. They're so focused on looking perfect, greeting everyone and just making it through the day without a crisis that they forget to truly experience it. A video is a great way to see what your wedding day was truly like if you feel that it passed in a matter of seconds. It's also something you can keep in the family and show to future generations.
Remember: it's your day
As stated at the beginning of this post, your wedding is supposed to be for you and your partner, no one else. While many people may have a lot of opinions on how you should do your wedding, you need to stick with what works for you and makes you happy. If you don't, your wedding might not even be a day that you'll want to remember.