Attending a Football Match in the United Kingdom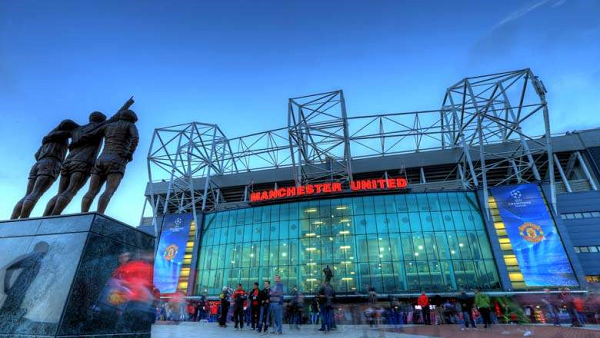 A passion of mine and my fellow writers is football, the UK version and every weekend we spend at least 4 hours watching the beautiful game.  We have been to Premier League and FA Cup games many times before and decided it would be great to share our experiences with our readers.
"How can we get English Premier League tickets?"
I am always being asked by readers is how to get EPL tickets and FA Cup tickets when visiting the UK or for fans in general. Due to the high demand there is definitely a high demand for tickets and therefore it is important to note that tickets are definitely not easy to come by if you want to see a popular game.
Here's how you can get your hands on Premier League tickets safely and some tips for seeing a match.
Joining as Member to a Football Club
Our first bit of advice would be become a member of team, the fee costs around £30 each one and is valid for a season. The membership scheme for all club opens in the summer for new members to join. It is important to note that one member can generally only buy one ticket per game. If you want to see several games then this is definitely the best value.
Joining a club does give you the best chance of seeing a match without having to buy tickets on the secondary market!
However should you wish to purchase tickets then the guys at FanSeats.co.uk have guides for all the major teams including Liverpool, Arsenal, Manchester United and the FA Cup.  
Our number 1 choice is to use Fan Seats for Manchester United tickets as they have the biggest inventory and safest suppliers of seats Official tickets .
Q&A
Where is the best stadium you have been in Europe?
The best stadium in terms of modern facilities and all round greatness is the stadium of Bayern Munich, the Allianz Arena.
Which is the best in the Premier League?
We are fans of Manchester United so for us Old Trafford is number 1 but we also recommend fans to check out the Emirates stadium of Arsenal if you have the chance. Other choices for tickets include SafeFootballTickets.com and TicketYoda.com.
What was your first professional match?
My first match was watching Manchester United play against Oldham in the FA cup, from memory I think we won 2-0 but I was only young so this might not be fully correct, I need to confirm that.
What is the most expensive ticket you have purchased?
I paid £400 for my FA Cup Final ticket when we played against Liverpool. Eric Cantona scored the winner and  made the value seem small. I would have paid more for my Champions League final tickets but I managed to get them through some close friends.
Where would you recommend for a football match abroad?
We love visiting Germany and any chance we get to go to this great country we jump at the chance. A few seasons back we managed to get tickets for the Champions League final in Berlin and decided to go. What a city and what a place, absolutely fantastic.
The Premier League in England is increasing in viewers year upon year, it is important to use a recommended ticket website such as FanSeats.co.uk