How To Look Good on a Cruise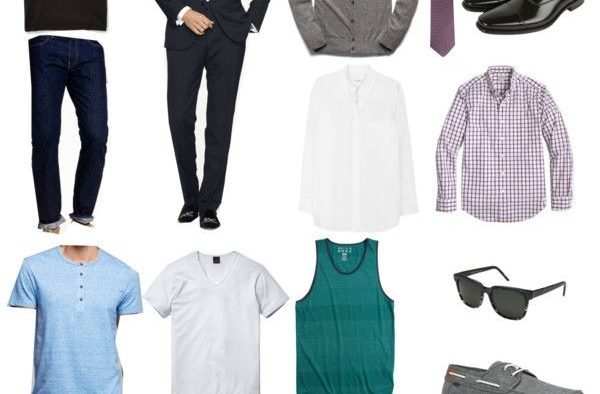 Traveling on a cruise is unlike most other trip away, almost all ships have their own unique dress code that you must adhere to. Looking good on a cruise has it's difficulties as it is often necessary to change three timers per day for all the days you plan to stay on the ship.
Morning
We are not really a fan of vests for Cruise ships and wouldn't advise you use them in restaurants. They are good under shirts and can look stylish that way. Wear a nice t-shirt with shorts and flipflops- however if the breakfast is at the fancy restaurant then I would advise the use of a shirt /polo and some shorts.
Afternoon
Depending on the activities that you have planned will determine the style that you should adopt. White t-shirts in particularly are fantastic for all times of the day and therefore I would ensure you pack several into your suitcase. Invest in good quality t-shirts as old and low quality ones can be easily noticed.
If you are staying aboard the cruise then I would advise that you keep things low key , t-shirt, nice long cotton shorts and nice flip flops, ipanemas are a great choice.
Evening
Depending on which ship you are on they will have different rules and standards. Most high-end trips will expect you to be formal in some of the restaurants but there are always places to eat where you don't need a suit.
Most evenings there will be the usual Smart Casual setting for men which is to dress smart whilst not over doing it with a jacket and tie/bowtie.
Island Hopping
On most cruise ships you will stop off in coastal towns where you will spend often a day to explore. With this it is important that you look good but are also comfortable. Our Tip: Pair lightweight shorts and a button up. Keep it slim fitting & to go even more stylish, an Hawaiian printed shirt looks good. Top it off with some white Converse and sunglasses.