Before You Buy Your Next Motorcycle Tires, Do Your Homework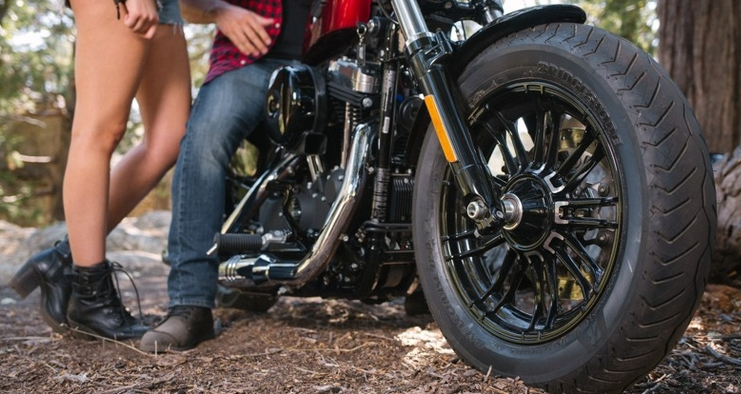 Dedicated powersports enthusiasts like you invest a lot into their machines. Whether it's time spent on maintenance and upgrades or sourcing the right kind of parts, giving your bike the best care and equipment is a top priority. Just as you might focus on the getting the best brake rotors, exhaust components or air filters, you need to pay that same level to your wheels. Before you browse a reputable supplier, such as BikeBandit.com, you'll want to heed a few pieces of sage wisdom.
Factors that Impact a Tire's Performance
Whether it's scooter, dirt bike, street machine, cruiser motorcycle or four wheeler tires, many factors go into the crafting of each model. Wheel styles, either in spoke or cast editions, determines whether they're fitted with tube or tubeless versions. Additionally, a tire's profile and width can impact how your machine handles and turns. Choose a tire that's too narrow or too wide and you could seriously impact handling, cornering or other performance and safety aspects.
A tire's tread and composite, or the blend of material used in making it, are determined according to the conditions for which it's made. Each tread's depth and pattern are designed to provide traction when riding on a specific type of terrain.
 A tire's lifespan is affected by its composite. For example, racing tires are softer but provide excellent grip, while those for touring bikes have less grip but provide exceptional longevity.
Match Tire Models Up to Your Machine
You need to consider your typical terrain, riding style and weather conditions before you go tire shopping, but BikeBandit.com takes the guesswork out of finding the right editions for your bike. BikeBandit.com's easy-to-use website lets you quickly navigate its selection of motorcycle tires for sale and locate the right models by make, model, year, terrain type, riding style and rim sizes. The site's inventory features millions of parts and accessories that get your bike ready for your riding adventures.