Ideal ways to help your girlfriend before a wedding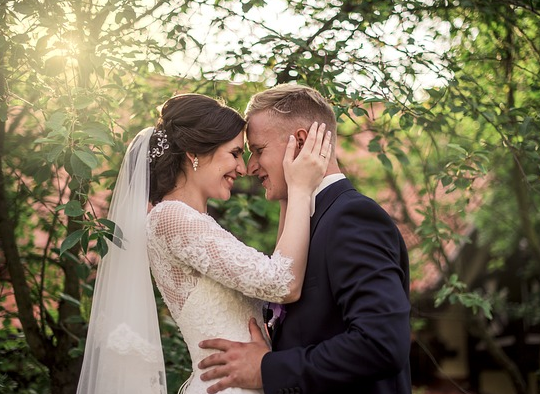 Being a man at a wedding is simple. You show up in a suit and tie, or a kilt if you're Scottish, and make small talk with guests. But your better half doesn't have half that much fun.
She'll spend 75 hours doing their hair, another 149 hours ensuring her dress looks just right, and 30 hours making sure her dress doesn't clash with anyone else's at the wedding. It's not an easy life, but you can lend a hand.
Take a look at these tips for great advice on helping your girlfriend prepare for a wedding celebration. Who knows, your helpfulness might help you get hitched before the year's up!
Find her a low-cost dress
Men aren't known for their taste in dresses, unless their name is Yves Saint Laurent. But if you've shown an interest in fashion for your girlfriend, you could save her a whole load of time.
What's more, you could save her some cash if you can find dresses straight from the high street. Lower-priced dresses are perfect if you've only been invited to the reception, and many look just as good as their more expensive counterparts.
Wedding dresses for guests are commonplace in stores like AX Paris and other major outlets, so get surfing to help your other half out.
Get on yer dancing shoes
Is there anything more cringe-worthy than people dancing at a wedding? No one looks comfortable. Your step-cousin looks like he might be constipated as he does the two-step with your gran, who can barely move after her latest hip operation.
But then something magical happens – a man who looks conspicuously like John Travolta struts onto the dancefloor and pulls off moves that wouldn't look out of place in the Step Up franchise.
You can be that man. Learn some dance moves and get ready to blow your girlfriend's socks off. You'll make Saturday Night Fever look like it was choreographed by John Sergeant.
Shed some pounds
Traditionally, the bride and the groom will head to Weight Loss Island before they're wedding, making sure they can fit into their finery without looking like beached wales.
Why don't you do the same to impress your girlfriend? Find an ideal weight target and hit it before the big day.
You can manage this by eating well and getting regular exercise. Simple steps that could make a huge difference.
Buy the wedding gift
Unless your girlfriend loves nothing more than picking out a wedding gift, surprise her by buying it yourself. You'll save her a lot of hassle.
If you want to purchase a top-quality wedding gift, we recommend heading to Harrods or a similarly upmarket store.
That's our list. If you can think of any other ways to help your better half out before a big wedding bash, let us know in the comments below.