Essay: A Healthy Lifestyle is Always the Best Style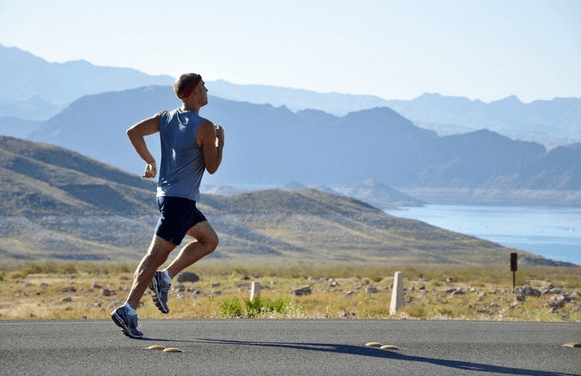 Proteins, fruits, grains, and vegetables are some of the things that are included in a healthy diet. When a person says that they are eating healthy, it simply means they are staying clear of foods that have a large quantity of sugar and salts. Below are the benefits a healthy lifestyle brings to a person. If a person is overweight, a healthy lifestyle helps them reduce the risk of a variety of health problems like diabetes, heart disease, cancer, and even poor bone density.  A person looking to shade a pounds must consume fruits and plenty of vegetables because they have low-calorie content.
Plenty of supermarkets these days are well aware of the fact that people are now adopting a healthy lifestyle and they are doing their part by selling healthy meals. Plenty of wonderful fruits and vegetables are sold in supermarkets and it is up to a person to pick the one they like the most and incorporate them as part of their everyday diet.
Not watching what you eat can not only make you become obese but also increases your chances of developing cancer. A diet that is made out of vegetables and fruits is the best way to protect your body against liver and colorectal cancer because they act as antioxidants. These antioxidants in the body are responsible for protecting our cells from being damaged and if one has damaged cells, this can cause cancer and fruits prevent this from happening.
If you are a person who has diabetes, it is a no brainer; you need to lead a healthy life to give yourself the best possible chance to be as fit as possible. A healthy diet will help you manage your sugar levels, stop any complications to do with diabetes, keep your blood pressure low as well as lose some weight if need be. It is important for a person with diabetes to not eat foods that have plenty of salt and sugar. You have to stay clear of them for the sake of your health.
Why Choose A Healthy Lifestyle
When people make some healthy changes to their lives, they reduce their chances of suffering a stroke by a massive 80% which is just amazing. Eating healthy combined with some exercises helps keep the heart in tip-top condition. Foods rich in vitamin E that reduce the risk of suffering a stroke include peanuts, sunflower seeds, almonds, green vegetables and hazelnuts.
Children are known to copy what the adults in their lives are doing and if adults are leading by example and living a healthy life combined with some exercise, children will follow suit. Any bad or unhealthy way of life can also be easily copied by children because they will look at it and think what's the point of them being healthy if the adults in their life don't take their health seriously.
When you eat plenty of vegetables as part of your diet, the next generation will add them to their meals too and stay clear of food that has high sugar content. No adult wants their children to be overweight or obese and a healthy lifestyle is good for not just the adult, but the next generation's health too.
Key Food in Diet
To develop strong bones and teeth, one needs to have a diet with a lot of magnesium as well as calcium. If you keep your both healthy, it prevents osteoarthritis when a person gets older. Foods that have calcium in them include cauliflower, dairy products that have a low amount of fat, broccoli, legumes, canned fish and tofu.
Most people seem to think cereal is something that is for kids only however, the majority of them have calcium in them which is good for adults as well. Magnesium, on the other hand, can be found in whole grains, nuts, green vegetables, and seeds.
Our colon is full of bacteria that are very important to our body's digestive system as well as our metabolism. There are a few bacteria in the body that produce vitamin B and K which are useful to our colon because they help fight off viruses and other bacteria that want to cause us harm.
If your diet is very high in fat as well as sugar but lacking in fiber, it changes your metabolism and increases inflammation in your gut. To keep your gut happy, you need to diet that is full of whole grains, fruits, vegetables, and legumes to help the good bacteria prosper in your colon.
Overall a healthy lifestyle helps your body not only fight off life-threatening health conditions but also helps you live longer. As pointed out above, children follow what the adults in their lives are doing and if they promote a healthy lifestyle, their children adopt it too. For your body to be grateful, staying clear of good high in salt and sugar certainly does the trick. A diet made out of food rich in proteins and vitamins with a bit of fruit and vegetables in between will ensure your vital organs perform well and your body remains strong.
If you are looking for an affordable essay writing service to get high-quality writing assistance, you should try AffordablePapers.com.
References:
https://www.health.harvard.edu/blog/healthy-lifestyle-5-keys-to-a-longer-life-2018070514186 [Accessed 10 June 2019]
https://www.shape.com/fitness/workouts/30-simple-steps-success [Accessed 10 June 2019]
https://health.williams.edu/nutrition/living-a-healthy-lifestyle/ [Accessed 10 June 2019]
https://www.webmd.com/diet/features/4-steps-healthy-lifestyle#1 [Accessed 10 June 2019]
https://www.self.com/story/small-lifestyle-changes-to-get-healthier [Accessed 9 June 2019]
https://www.gaiam.com/blogs/discover/15-easy-ways-to-be-healthier [Accessed 9 June 2019]
https://consent.yahoo.com/collectConsent?sessionId=3_cc-session_51c261e8-084a-4a00-b7ef-5c0c0488e7ac&lang=en-us&inline=false [Accessed 9 June 2019]