Featured Tech: Hidden Tricks For YouTube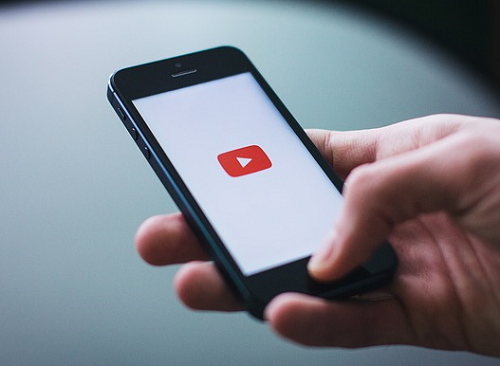 YouTube is the most popular streaming websites on the internet. It's a go-to for anyone who wants to share videos on the internet. You can find content from all over the world on YouTube. There is some content which is region locked but there's a simple workaround. There are many guides which can teach you how to unblock YouTube videos in your region.
But, there are many other things you can use YouTube for as well. Let's take a look at a few of its other uses:
Make GIFs
GIFs are great ways to deliver quick wit or funny lines on social media. You can easily make GIFs using any video on YouTube. One way is with the help of GIPHY. Just copy the video link to the site and you can make a GIF from it. Just make sure the video isn't more than fifteen minutes long.
Find Easter Eggs
Just like you can do so much fun stuff with the Google toolbar, there are a few tricks that YouTube has on offer too. Even though technology is cold, it's made by humans which means there will always be a sense of humour hidden somewhere. These bits are called Easter Eggs. You'll find more details about them online.
Karaoke Videos
Who doesn't like to sing along to their favourite songs? But with YouTube, there's an even better way of doing so. When you're using Chrome, all you have to do is install Musixmatch Lyrics for YouTube and you've got yourself a makeshift karaoke party. Creating karaoke tracks of your own is very easy this way.
Add Watermarks To Videos
If you like uploading videos on a regular basis then perhaps you should consider personalizing them with a watermark of your own? The process of watermarking can be a little difficult and after all the hard work you've put in creating videos, you don't want to waste more time embedding a watermark in your video, right? Well, YouTube makes sure you never have to do any of that. You can use their Creator Studio to put a watermark in all your videos. A few clicks is all it takes.
Add Clickable Image Cards
For this, you'll have to use the Creator Studio too. Just edit any of your uploaded videos and go to annotations. Here, you can choose where you'd want the images to appear and when you'd want them to appear. Just make sure your account has been enabled for external annotations.
YouTube TV Mode
Sometimes, you would want to use YouTube to watch videos on a large screen instead of a tablet or smartphone.
 YouTube has a special TV mode which is great for projecting video onto a wall or onto a Smart TV. This mode ensures the video quality is great even though the screen size is large.
So there you have it, 6 things you can do with YouTube which you probably didn't know about. For more articles on everything related to technology then see our section.