Freelance Hairdressing versus High-Street, How to make it to the Top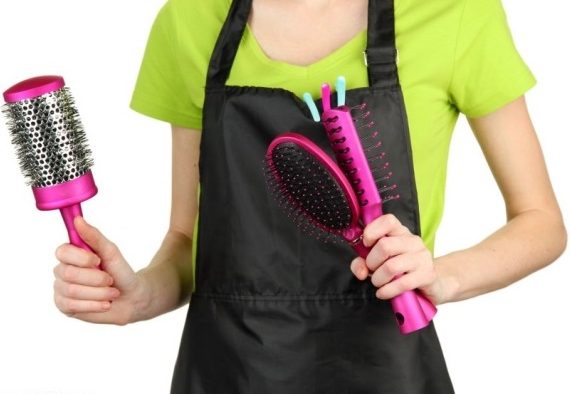 Freelance hairdressing may be just what you need in these times where there is so much uncertainty about UK business sustainability. To make it to the top or to remain at the top irrespective of the high number of established high-street saloons, here are few tips to help you.
1. Get a qualification
It is imperative that you get a formal qualification, if not to the highest level, you should get a basic level. The NVQ Level 1 in hairdressing is a good place to start, although obtaining the Level 4 in NVQ is the stage where entrepreneurship is taught, so you are encouraged to complete all stages. While you work fulltime, you can take on the NVQ course on part time basis, and before the blink of an eye, you will be referred to as a 'certified hairdresser'. Really, how does that make u feel? In addition, you should often undertake to be a trainee in a very good salon to brush up on your skills and continuously learn new styles. In short, never stop learning and updating your skills as often as possible and if you are thinking of complacent thoughts, don't entertain it, It is never too late to start.
2. Get Tax Registered
Get registered with the HMRC for tax purposes.
You will need simple accounting skills in order to keep track of your earnings all year round and to avoid getting in trouble with the government.  For example, you will know your outgoing rates which will give u better feedback in ensuring that your fees are set at a good workable rate. Having this knowledge will also help you keep track of your profit which will in-turn help you adjust what needs to be adjusted, if need be.
3. Get Insured
Securing a good insurance for your hairdressing business is one of the best things you can do as a freelancer. You will be working at clients' homes with chemicals, abrasives and costly equipments, where risk assessment may not be put in place. To guard against unforeseen circumstances and Clients who may be dissatisfied in a way that placating them is beyond your control, getting insurance is the answer.
4. Advertisements
Grant Moray, a freelance hairdresser with about 20 years' experience suggests using every means to promote yourself. Starting out can be via friends and family members alongside their referrals, however, to get to the top, you will need to be versatile. You need to use leaflets, handbills, social media (Facebook, Twitter, Instagram, Pinterest etc) and other business stationeries to your advantage.
Since the world has gone totally social, using online resources will be one of the best platforms to showcase your skills and get more clients.
5. Be flexible and innovative
Always think outside the box. For example, concerning payment for your services, customers should be able to make payments without having to give you cash or cheques. Have platforms where you can receive payment with card transaction with the use of innovative point-of-sale system. An example of such platforms is iZettle.
Keep Learning
Most of all, don't stop learning. Keep on seeking knowledge about your business line until you put those brushes down.
With these few tips you are sure to stand out in your hairdressing business. See you at the top. credit:www.colleenoharasbeautyacademy.com