Travel: Our must-do things on your visit to Malta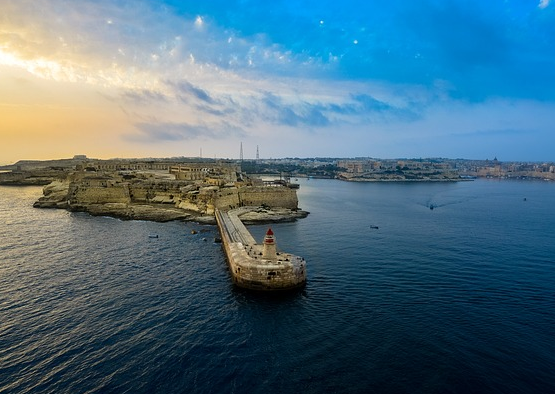 Sat in the Mediterranean Sea between the Italian island of Sicily and the African mainland, Malta is one of Europe's hottest holiday destinations. We explore the best activities to do on your visit.
Hit up Paceville
The Paceville district is the heart of Malta's nightlife scene with numerous bars, clubs and casinos to frequent on your trip to this island paradise. Play some cards, or just sit back in a local bar overlooking the sea.
Just a five minute walk from Spinola Bay, Paceville has developed into a hub for young tourists hoping to party in the region. For those seeking a spot to get food and drinks with their friends then the likes of Hugo's Lounge or Bar Native offer great cuisines and cocktails whilst Havana and Prestige offer you the chance to party into the small hours.
St George's Bay is also situated at the end of the strip for anyone looking to chill on the beach and enjoy the Mediterranean sunshine.
Revel on the party boats
Malta may not be as famous as the likes of Magaluf or Ibiza when it comes to party resorts but there are definitely plenty of opportunities for you to revel whilst on the island, including the obligatory party boats that enable you to cruise around stunning locations in the beautiful sunshine.
With an on-board DJ and open bar stocked with a range of liquors, the likes of the Lazy Pirate Party Boat tour offers you the chance to party as you sail into the sunset and onto a night-time swim that you'll never forget.
Take in the culture
If partying isn't the be all and end all of your idea of a good holiday then the rich Maltese culture may just be for you.
With over seven thousand years of history, neo-gothic architecture, a prestigious maritime past and the densest volume of (often stunning) churches in the world, there's plenty of hot spots for you to absorb the country's rich heritage during your time here.
The capital city of Valletta is a must see when on the island. Located in the south-east of the island and boasts incredible architecture that includes bastions, Baroque palaces, gardens and churches that are mirrored in their brilliance by the city's stunning seaside vistas.
Visit Comino
Comino is the smallest of Malta's three major islands and is situated between Gozo and the Maltese mainland.
Boasting distinctive clear waters caused by the Comino Segway, the area's iconic Blue Lagoon is by far and away one of the country's most breath-taking spots.
Comino is only accessible by boat, however, we would advise that it is well worth taking an afternoon out to explore this unique locations. Cruises and tours are available from the mainland at regular intervals so opportunities to access the area are easily come-by. Read some of our Travel Tips here