Holiday Fashion for Less: The Best Shopping Secrets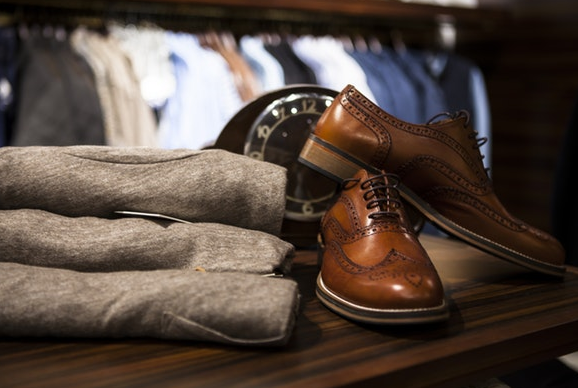 The holiday season is in full swing and that can only mean one thing: more shopping! This is where a lot of people shop for gifts and some new things for themselves. It is also a great time to shop for fashion pieces and accessories, since there are plenty of new collections and more items to go through.
Just because you want to have fun and shop this holiday season, doesn't mean you should spend a lot of money on the items you want. Many fashion experts will tell you to shop off season to get the best deals, but these shopping secrets we are about to discuss in this article will help you do some holiday fashion shopping without breaking the bank.
Shop Online!
You only need to compare prices between online and offline retailers once to realize how much you can actually save by shopping online. Online retailers don't have as high of an overhead cost as brick-and-mortar stores, so they can offer the best fashion pieces for less.
Top online retailers like SSENSE carry designer brands such as Off-White and Gucci and luxury items at stunning prices. They are among the first sites you should browse through when you are doing a bit of online shopping. Don't be surprised to find deals on hot items like the RMD_N1 Boost sneakers from Adidas.
The only real challenge of shopping for fashion pieces online is getting your measurements right. Fortunately, there are multiple guides on how you can really nail your size correctly. Besides, you also get good return policies from SSENSE and other top retailers on the market.
Sign Up for Newsletters
The holiday shopping season is when all the best deals are available, allowing you to save up to 60% on the pieces you've been wanting to get all year long. However, don't just settle for the front-facing special offers and discounts.
Many online retailers actually have special discounts for their loyal customers and avid fans. There are several ways you can access those discounts too. If you have made purchases in the past, for instance, you will receive emails whenever exclusive deals are made available.
You can also gain access to these exclusive deals by signing up for newsletters from brands and online retailers. Create an alternative email address just for receiving newsletters and enjoy the stream of discounts and special offers as we get closer to Christmas and New Year.
Shop Last Minute
As mentioned before, shopping for off-season items is the recommended way to go in most cases. Off-season pieces are offered at lower prices because retailers are trying to clear their inventory. That said, shopping at the very last minute can be just as rewarding in the holiday season.
There is a noticeable drop of purchases after Christmas. This is a trend that both online and offline retailers anticipate every year. To achieve their annual targets and to clear the inventory before sales die down, some retailers offer bigger discounts and more special offers right before Christmas.
Some retailers offer bigger discounts and more special offers right before Christmas.
The only downside is that you may not get the pieces you want if they are popular. Hot items tend to go out of stock well before the Christmas week, so you still want to shop early with these items. Nevertheless, browse through online catalogs one or two days before Christmas to find more deals.
Hunt for More Deals
It is also worth noting that there are more ways to get discounts and special offers on your dream fashion pieces. Credit card companies, for example, have cashback rewards and other special offers that you can benefit from. The same can be said for courier services you use to ship the products you bought.
You can also earn reward points by joining loyalty programs. While many programs are retailer- or brand-specific, there are also loyalty programs offered by independent companies. They usually cover multiple retailers and allow you to earn points no matter where you shop online.
Cashback sites are also worth exploring. These sites basically earn affiliate revenue from your favorite fashion retailers, and they are more than happy to share a portion of that revenue if you shop through them. The small amounts you save here and there add up to a substantial number really quickly.
Compare!
Last but certainly not least, always make sure you get the best deal on the item. For most fashion pieces, you can buy them from multiple retailers. Take the time to compare prices and deals so that you always end up with the best deal possible.
Comparing also lets you seek alternatives to the pieces you want to grab. A color that isn't available from one retailer may still be in stock on another website.
Take the time to compare prices and deals so that you always end up with the best deal possible.
Holiday fashion shopping is always a lot of fun. It is certainly better now that you can get great deals on the pieces you want to buy. Use the secrets we covered in this article to make sure you get the best prices on that new coat you have your eye on or the limited-edition sneakers you have on your wish list.