Why Las Vegas Should Be On Your Bucket List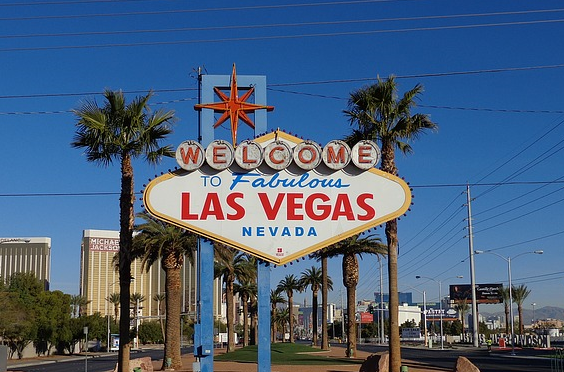 Las Vegas is known for being a city with a lot to offer. Whether you're interested in the nightlife, shopping, casinos there is something for everyone in 'Sin City'. Here's why a trip to Las Vegas should be at the top of your bucket list.
Casinos
The casinos in Las Vegas are unlike anywhere else in the world. You only have to walk down the strip to find a number of world class casinos. In fact, tourists often say they could visit the city and never step outside! Although if you did that, you'd be missing out on everything else that the city has to offer. Before you head to the casinos, make sure you practice your poker and brush up on the latest game's rules. The latest technology has introduced new games for gambling, so be sure to check out Ladbrokes' guide to video poker before your flight.
Luxury Hotels at Affordable Prices
Las Vegas has a whole host of luxurious hotels and spas to choose from. You can stay in the heart of the city at a luxury resort for as little as $200 per night.
Expect pools, palm trees and huge all-you-can-eat buffets for every meal. Whether you prefer a sleek and stylish modern suite or something more quirky, you won't struggle to find somewhere to suit your style.
The Nightlife
Whether you're interested in hitting the clubs and bars for a yard-long drink, heading out for a meal or seeing a show you won't be bored in Las Vegas. The city really comes to life at night. The range of things to do makes it suitable for any kind of trip- whether you're interested in a weekend away with friends or a family vacation. The shows are unmissable; you will find something different every night, from comedy to concerts. The food is great- expect to find a range of cuisines from around the world as well as classic American food. You can do something new every night in Las Vegas.
Explore the Desert
If the nightlife isn't for your, don't forget that Las Vegas has several national parks nearby to visit. Where else in the world can you experience a vibrant and luxurious city, along with beautiful desert landscapes? You can head out into Nevada for a hike, bike ride or even take a sail across Lake Mead, which is bordered by rocky mountains.
For Adventure
Las Vegas is the perfect place to try something new. If you're feeling brave you could try a sky jump from the Stratosphere. The 829 feet drop will get your heart pounding and is the ultimate way to see the city from above. If heights aren't your thing, you could take a kayak tour along the Colorado River, put a Ferrari through its paces around a race track or take a quad bike tour through the desert. Essentially, you can try anything you've ever dreamed of in Las Vegas so put it at the top of your bucket list for one of the most memorable trips you've ever been on.