A quick guide to insurance for electricians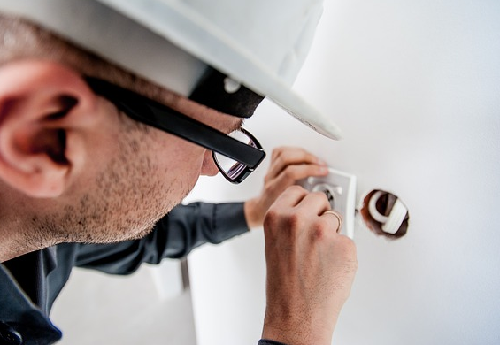 We at Be Stylish aim to offer advice for the modern man whether it is to do with summer fashion, sports style, dining etiquette, or employment choices. This article aims to offer advice for self-employed electricians.
If you're an electrician, then sorting out suitable insurance should be one of your highest priorities before you, or any of your employees, set foot on a job. If an accident was to occur on site and you are not properly covered, then you could be facing bills in the thousands, tens of thousands and even hundreds of thousands. Such a situation can be avoided by proper insurance, and so here is a quick guide to make sure you understand the basics of purchasing correct insurance for electricians.
Public liability insurance vs employers' liability insurance
These are the two big kinds of insurance you will ideally need cover for, depending on how you are operating. Public liability insurance covers you while you are working on a premise and there was damage to either the client's property or to a member of the public during the work itself. As a subcontractor, some employers will require that while you are on site, you need to have public liability insurance. Others may not, however, having this insurance can give you much greater peace of mind. Even in the future, if an accident was to occur and it was attributed to faulty electrical work, then your public liability insurance will be called upon to cover the large legal costs of the proceedings.
Employers' liability insurance, on the other hand, is applicable to yourself if you are looking to employ other staff while carrying out a project. It will be needed if an employee were to have an accident whilst working or on official company business and they get injured or sick as a result. It is a legal requirement that all employers have at least a basic level of this sort of cover, which is worth £5 million.
Fines for failing to have this insurance or not being able to produce it range from £1,000 to £2,500 a day.
Other sorts of cover for electricians
As well as these two major forms of cover, there are also a number of add-ons to an insurance policy that could be wise for you to have, and again it all depends on your needs. This includes cover for:
• Business and office equipment – If equipment is damaged, lost or stolen then you can get cover
• Subcontracting – Needed if you are not supervised or covered by your contractor's insurance
• Contracting – Often covered by your public liability insurance, though you need to check your policy closely
• Building cover – Required in the event that a building you own is affected in a way that then stops you from being able to work e.g. because of flooding or fire
• Tools – This can cover any and all tools, and ranges in price depending on what you own
• Vehicles – Covers all business related vehicles
It quickly becomes apparent that, depending on the sort of work you do, you will require a varying level of insurance and it can often be confusing trying to work out exactly what the best insurance cover is for you. Luckily, there are insurance companies on the market that offer tailor made and well-suited electrician insurance that is designed exactly to your needs. So if you're struggling to get your head around it all and decide what you need exactly, then it could be a good idea to speak to them directly and get professional advice.