Little Details That Help a Gentleman Stand Out in 2018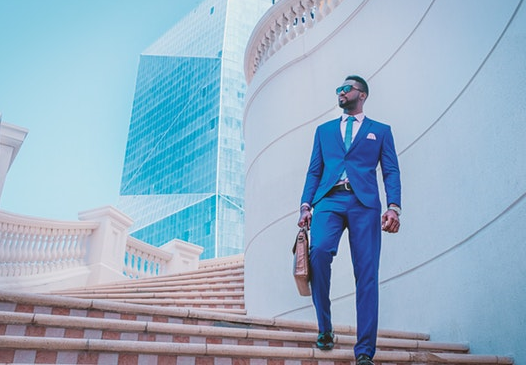 Fashion trends change rapidly these days – what was "in" last year is already considered to be out of style today. However, being a true gentleman never really goes out of fashion.
Still, a lot of men, especially younger guys, get confused with all the trends. By trying to keep up with them, they often forget what it means to be a gentleman. No matter how much money and time you invest in your looks, if you don't have that "it" factor, chances are that you are going to get lost in the crowd.
So, if you want to stand out and show the world just how classy and well-mannered you are, but you are not quite sure what it really takes to achieve that, we are here to help! Keep on reading to learn how to be unique and turn a few heads as you walk down the street in 2018.
Manners come first
The most essential thing a real gentleman needs to possess, regardless of his age or personal style, are good manners. Being well-mannered means being kind and polite to everyone around you at all times.
No matter if you had a bad day, if you disagree with someone's opinion, or you simply dislike someone – you need to know how to keep your cool and how to show people around you that you are really considerate and respectful.
Grooming
Grooming is as important for men as makeup is for women, so here are the things you absolutely need to pay attention to:
1. Hair
Regardless of what hairstyle you choose, you need to make sure that your hair is always clean and nurtured by using quality shampoos, styling gels or wax. When it comes to choosing a shampoo, don't just go around and buy the first thing that you see – instead, choose the right product for your hair type.
2. Beard
It's needless to say that facial hair is a huge thing these days. So, if you have a beard, you need to keep it flawless – HiLee BioCosmetics beard shampoo is made of organic ingredients, guaranteed to make your beard softer and shinier than ever.
3. Nails, skin, etc.
Of course, you mustn't forget about your skin and nails. If you don't have the time to take a proper care of your nails, you can always turn to a professional cosmetician – getting a manicure is not expensive, yet it goes a long way.
When it comes to your skin, it needs to be moisturized and healthy-looking, so don't hesitate to use cleansers, creams, and lotions.
Well thought-out clothing
Being a gentleman means knowing how to dress for any occasion:
1. Casual
For casual, everyday look you should choose something you are comfortable in and make sure not to overdress when it's not required.
2. Semi-casual
If you're going on a date, you cannot go wrong with semi-casual!
3. Formal
When you are attending formal events, make sure to be as elegant as possible by choosing a well-tailored suit.
Accessories
While many men think accessories are only for women, there are some male accessories you simply need to have:
1. Wristwatch
Wristwatches have become more of an accessory these days, and you cannot afford not to have one! Of course, you don't need to spend a fortune on a watch, just make sure it suits your personal style.
2. Jewelry
Jewelry is not a must, but it certainly never goes out of fashion! If you are not going for a flashy look, you can always choose some classy and discrete pieces such as rings, pendants, or cufflinks.
3. Flask
If you're not a fan of jewelry, you can always choose an interesting accessory such as a stylish flask! Flaskaholic, a site for unique flasks offers a variety of classy options, so make sure to check them out.
4. Eye-wear
Every stylish man who wants to look like a true gentleman needs to have quality eyewear. Regardless of whether you wear glasses or shades, choose something that goes with your outfit.
5. Wallet
A good leather wallet is something every man who pays attention to his style needs to have. This is an accessory you shouldn't hesitate to spend a bit more money on.
As you can see, being a gentleman in 2018 doesn't take a lot of effort – as long as you pay attention to your manners, facial grooming essentials, exemplified here, and your style, you will manage to really stand out no matter where you are!