How to Look Stylish This Summer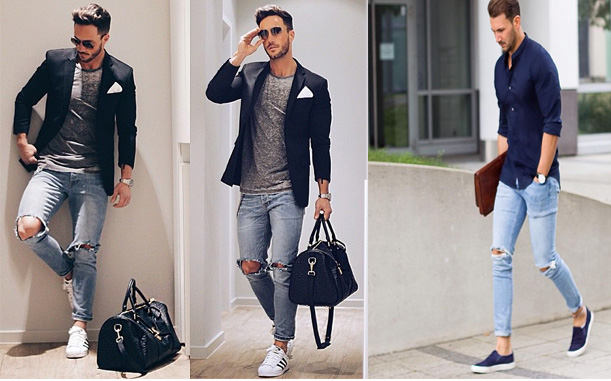 Summer is in full swing, which means many of us are updating our wardrobes. For some people, self-esteem issues can arise during the summer months as they don't feel comfortable wearing summer clothes. But it is possible for everyone to look great all year long, all you need to do is make a few changes to your wardrobe. We've got some top tips to help get you started.
Cosmetic Surgery
It may seem like a drastic option, but for some cosmetic surgery is a life changing decision. Having a surgical procedure can completely alter your appearance and help to undo lifelong insecurities and worries. Many are concerned about the expense but breast enlargement costs have fallen, particularly at surgeries abroad.
Update Your Wardrobe
Sometimes all it takes to improve how you look is updating your wardrobe. Many of us have firm favourites and wardrobe staples, but as trends change these items can lose their appeal and become frumpy. Take the time to go shopping and have a look around you at what other people are wearing. Seek inspiration from magazines and online.
Accessories
A plain outfit can be improved drastically by the right accessories. Again, try to keep on trend but don't be afraid to express yourself and make a statement. Bold jewellery can really alter your look, while a statement bag can make you stand out at any event. Accessories can also dress up an outfit, changing your look completely.
Choose Dark Colours
Black is a classic for a reason, it is a flattering shade on anyone. Try to wear more dark colours if you are feeling self-conscious in your clothes. Black does not highlight or draw attention to "problem areas" and it gives an overall impression of being classy and sophisticated.
Wear What You Love
It is a waste of time putting time and energy into looking good in clothes you simply don't like. Clear out your wardrobe and get rid of anything that you haven't worn for the past six months. Keep items of sentimental value but don't stay attached to things you don't really like.
Don't follow trends that simply don't suit you, or that you don't like, just for the sake of being on trend.
You will look best in clothes you feel confident in, so choose your wardrobe wisely.
Choose Clothes That Suit Your Shape
Dressing for your shape will completely change your look. A-line dresses are flattering for some, but not others. Long dresses are great for tall people, but petite people may find themselves drowned in the fabric! The only way to find what works for your body is trial and error. If you are unsure of what to wear, try asking a trusted friend to come shopping with you and help you pick some new outfits. Try seeking inspiration online as well. Platforms like Instagram and Pinterest have become great places to find fashion and style advice and inspiration. These platforms are huge so you are bound to find someone with a similar body type and style preference.