Top races in America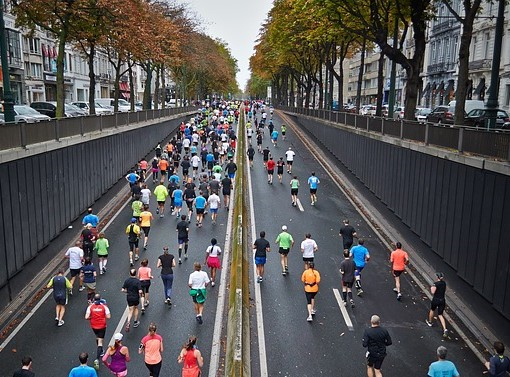 Committing to a new fitness regime doesn't automatically mean spending hours in the gym or pounding the treadmill on your own. In fact, there are numerous ways to incorporate your training with other passions in your life.
For keen runners, entering races around the world is a great way to keep motivated and you may even choose to raise money for your chosen charities while you're travelling. For ideas on what you should where when jogging see our article here.  To give you inspiration, we've rounded up some of the most popular races in the US…
New York City Marathon
If you're going to commit to running 26.2 miles, where better to do it than in New York City? With over 50,000 runners each year and an estimated 2 million spectators, the atmosphere at the New York City Marathon is something to behold.
With the route taking you through all five New York boroughs, it's a great way to explore the city. Furthermore, the New York City Marathon is considered to be the biggest race in the world so, if there's one race on your bucket list, this should be it.
Disneyworld Marathon
Since launching over 20 years ago, the Disneyworld Marathon has hosted millions of runners. You'll run through four of Disney's theme parks and take in the sights while you do it. If you want to tie in an iconic race with a family holiday, Disneyworld could be the ideal place to do it.
Surf City Marathon
With many races taking place in inner city or urban areas, the Surf City Marathon offers something completely different. Scheduled to take place in winter, runners benefit from lower temperatures as they pound the pavement.
With views across California's longest beachfront and music from live bands along the course, the Surf City Marathon is hard to beat.
Alaska Half Marathon
Whilst the Alaska Half Marathon may not compare to other races in terms of distance, the experience of running through the wilderness is certainly hard to beat. With views of Mount McKinley and the chance to jog through dedicated trails, the Alaska Half Marathon is a great way to experience a new running environment.
Napa Valley Half Marathon
Situated in the north of California, the Napa Valley Half Marathon isn't just popular with runners! Known for its vineyards and wine production, Napa Valley provides the ultimate place to relax and unwind.
With wine tasting opportunities and a chance to purchase your favourite tipple, what better way to celebrate finishing your race than in Naper Valley.
Golden Leaf Half Marathon
For more experienced runners, the Golden Leaf Half Marathon in Colorado is the ultimate challenge. Situated in the Rocky Mountains, runners will be faced with elevation changes and tough trails throughout the 13.1 miles.
Featuring unrivalled views and a picturesque finish line, however, the Golden Leaf Half Marathon is a popular choice for seasoned runners and a great aspirational run for beginners.
With races and running events taking place in every state in America, there is something to suit everyone. Whether you want to try a 5k, commit to half a marathon or stretch yourself with the full 26.2 miles, you can always find a race to take part in.
Whilst all races offer a training incentive and sense of achievement at the finish line, it's only the top races in America which provide a unique way to discover inner city areas, explore the rugged wilderness or see the coastline in all its glory. If you want to combine your passion for fitness with your desire for travel, why not register for one of the top races in the US today? Now all that's left is to book your flight, pack your running gear and secure your ESTA at esta-visa.org.uk and you're ready!