Top Signs You're Being Scammed by a Problem Debt Relief Company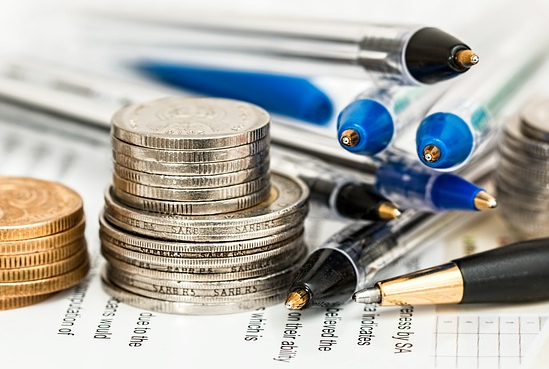 When your debts have been piling up, and you can't cover these anymore with your monthly paycheck, you become so desperate to pull yourself out from this financial crisis. It's a very nerve-wracking situation as your economic security is now losing its strength. You then seek professional help from a debt relief company to provide you with a sound solution to your problem. When seeking out a debt relief company they promise you that your debts would be reduced to 60-70% when they begin the paperwork. Is that possible? It could be, but it sounds too good to be true.
When a debt relief company makes you amazing promises, you need to think twice. There is a possibility that they may just be one of the many debt relief companies that are ready to prey on you. In short, they're a scam. Before you become a victim, check out the following red flags that could save you from further financial distress:
Red Flag 1: Government Approval
If a debt relief company assures you that they have approval from the government, think immediately of an excuse to get out of there. For the record, there are no government licenses given off to debt relief companies. That would be enough to tell you that any debt relief company that includes this in their ads is a scammer waiting for its next victim.
Red Flag 2: Full Protection
If a debt relief company promises you full protection from creditors—as in full protection— this is a major red flag. A debt settlement company may only negotiate with your creditors on your behalf but not stop them from contacting or suing you. The only way to get full protection is through a legal proceeding when you file bankruptcy.
Red Flag 3: Great Track Records
Debt relief companies can offer some relief but not 100 percent relief. If they promise 100 percent debt relief but can't back it up with positive statistics from pervious clients, it may be time to search somewhere else.
If you want to be confident with the credibility of a debt settlement company, you can check their evaluation given by the Better Business Bureau (BBB) as they do provide ratings for the legitimacy and success rate of a debt relief firm.
Red Flag 4: Demands Immediate Payments
If a debt relief firm demands immediate payment from you by scaring you with possible consequences, walk away. Don't put your money in the hands of these scammers. If the company charges hefty upfront fees and they haven't done a single thing yet, then don't fall into their trap.
Debt relief companies should look out for your best interest if their primary mission is to help people get out of stressful financial problems. If a company doesn't answer all your questions in detail, if they don't have a good layout of their fees, and if they aren't committed to helping you, it's another red flag.
Don't be fooled, there are plenty of helpful debt relief companies out there, you just have to find one in amongst the scammers.
Red Flag 5: No Mailing Address
When they call you via phone and discuss their plans on how to settle your debts, ask them if you can meet them in the office, if it's a local company. If they don't bother inviting you to their office to discuss further paperwork, or they don't give you their business address, it's a definite red flag. All debt relief companies should be able to provide you with a mailing address or business address. Ones without the appropriate business details such as this, are considered as frauds and should be avoided at all costs.
Last, but not the least, if they can't provide you with legitimate paperwork like an agreement with the right stipulations and signatories, then they're not legit. While your partnership with them has not progressed to another level, get out of it immediately. All debt relief companies should have the appropriate paper work to fill out and should opt for you to have a witness and allow you to read through the document thoroughly before signing the agreement. If they're in a hurry, don't be pushed. Remember it's your money that's on the line.
Conclusion
Don't panic just because you've grown anxious over your debts as this can lead you to seek help from the wrong people. You have to think carefully and thoroughly as to what your options are and on how to settle your debts in an efficient and safe way. Sometimes considering bankruptcy is the best option and you can learn how to remove backruptcy from your credit report early to move on with your life. Don't get so desperate that you immediately believe what scammers are promising you. Think smart, and remember, they can wait one more day while you think about your options. It's better to be safe than sorry.