6 Men's Fashion Do's and Don'ts for Winter Season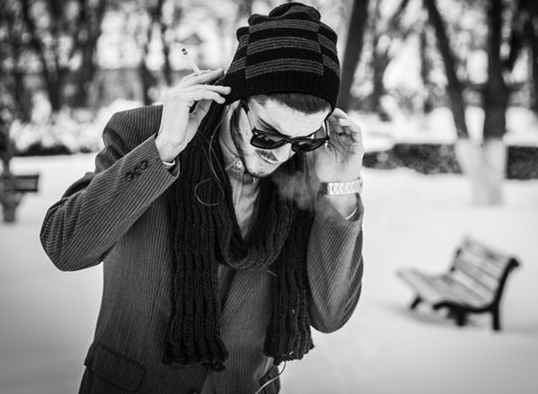 Winter is here and the rules of fashion have changed yet again. As the weather gets colder, learning how to layer becomes more and more important. With so many types of clothes to consider, it can sometimes be difficult to decide what combination of clothes to wear. Through this article, we will guide you with what you can wear through simple fashion do's and dont's for this season.
Do get an overcoat
It's winter so it's going to be cold. Whether it be a trench coat, a chesterfield, or houndstooth jacket, an overcoat is something you will definitely need to face the season. Not only will an overcoat keep you warm, it also looks great without even having to try since you can simply wear it over almost anything.
Don't leave your ankles bare
The trend of having sockless ankles has been going on for a while. No lie, it does look good. It can make get-ups look a lot more stylish. But it isn't summer anymore, and you shouldn't be sacrificing functionality and comfort of the sake of style. This season, a pair of long socks is the way to go. If done right, it will even add flavor to your outfit. You also thank yourself later on for not having literal frozen feet.
Do stick with a classic winter cap
Hats are an effective way to keep your head warm. Just stick with the classics. Go for a beanie, newsboy hat, baseball cap, and even a fedora if your outfit matches it. Be careful not to add too many things on your head. Rocking a baseball cap with ear warmers isn't exactly an appealing combination. You can also go for the hat your grandma knitted for you if the rest of your attire stuck to the classics and is on point.
Don't mix and mismatch athletic apparel
You may love that hoodie displaying your favorite sports team, but you should keep in mind to match it with the rest of get-up. Don't pair a sleek three-piece suit with an outdated fleece jacket. Know what clothes are appropriate with each other. There are occasions where you can mix a sports-related article of clothing with winter gear such as a nylon gilet vest under a dark overcoat. Know what can be matched together.
Do try to add a little color
Just because it's winter, it does not mean you have to stick to dark and drab colors. The fastest way to add flavor to your outfit is to throw in some colorful accessories such as a hat, sneakers, or gloves. That being said, being too bold with one of you main pieces might be a little too colorful. Loud and bright overcoats aren't exactly in style. If you find that too much colorful clothes are cluttering your closet, you can consider selling your clothes online to purchase better and more modern designs.
Don't wear winter clothes in the office
Just because it's the winter season, it does not mean that it's appropriate to be wearing your winter boots and ear warmers in the office all day. What you can do is keep a nice pair of classy shoes under your desk so that you can change into them when you get to work.
If it still is really cold in your workplace, consider getting a small heater to warm you up.