Simple things that can really liven up your apartment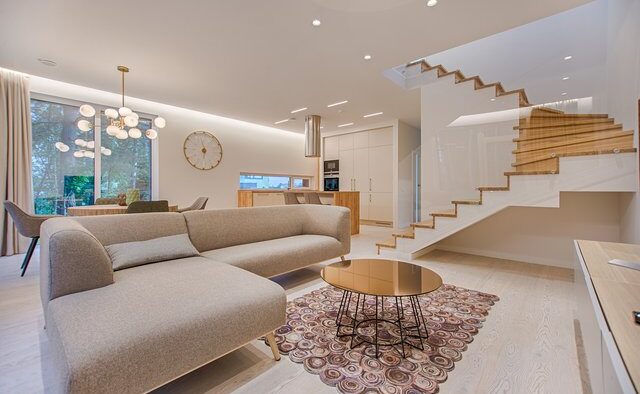 It doesn't matter how long you've called that apartment of yours 'home', the chances are that you've always had big plans to liven it up a little. Where to start? Whether you want a quiet, contemplative space, somewhere to entertain friends or a place to study, consider how your apartment needs to work for you. Do you have plenty of space, or will you need clever storage solutions? How will different colours, patterns or textures help or hinder each room? Choose your favourite accessories and gadgets, and decorate with the intention of showing off your personality, while maintaining practicalities.
Here are some simple, cheap and effective ideas you may wish to consider.
Splashes of colour

Colour can make a huge difference to any kind of space and really liven things up with little effort or cost involved. Choose a feature wall to represent your style, and adorn it with paint or wallpaper to suit your personality. Painted furniture and coloured accessories can also make a big difference. You might even choose to keep things in your bachelor pad neutral, with one or two pieces of statement furniture to make your home even cosier.
An array of different textures
Add excitement and depth to your pad with a myriad of different textures, including a range of fabrics, flooring and fittings. For example, wooden or tiled floors are immediately warmed with a luxurious rug, while wooden paneling or exposed brickwork can add character and vintage appeal. Now might be a good time to investigate the kinds of materials that would work around your apartment, while creating a livelier feel.
Wooden or tiled floors are immediately warmed with a luxurious rug, while wooden paneling or exposed brickwork can add character.
Playing with lighting
Even the smallest rooms can be enlivened with the right lighting. A well-placed, carefully chosen lamp or light fitting can utterly transform your apartment's ambience, while mirrors will create the illusion of space and depth. Similarly, playing with natural light can invite a whole new way of thinking into your home. Cottage window shutters will help you to control the flow of light around your home, converting a bright and airy lounge into a home theatre in no time at all. What's more, shutters are an attractive, practical way to keep homes warm or cool, depending on the weather outside, while maintaining privacy from the world outside.
Artwork and posters
If you're not keen on doing any DIY or decorating, then artwork and posters will prove an incredibly simple fix when it comes to creating character. Retro gaming posters, movie artwork, favourite paintings or pictures you've created yourself will look super-smart framed on the wall. You could easily create a focal point or attraction with a collage of photographs, gig tickets and memorabilia, or postcards. The great thing about artwork is that it can be changed intermittently, meaning that your apartment's décor will grow with you.
Plenty of gadgets
Think bachelor pad, think technology. Whatever your favourite gadgets, think about incorporating them into your décor with an entertainment system, clever storage or display case. How you store your gadgets will make a big difference to your apartment's look or feel, turning it into a tech-head's paradise or a homelier environment with little effort at all. For example, do you want all of your consoles, games and controllers on display, or would you rather keep them hidden until friends are over? Do you prefer the idea of a mancave, or a sophisticated space that comes out to play every once in a while? Answering these kinds of questions will help you to liven up your apartment in the best possible ways to suit your lifestyle.
Don't just store it, display it
Clutter does little for space – a messy apartment is neither lively nor functional. If you're short on space, then own your belongings by displaying them proudly, rather than attempting to hide them out of sight. Liven up your space with a wall of bottles, books or records, making things easier to find and giving your apartment character. What does your clutter say about you? Allow it to speak a little louder with some display cases, shelving or clever storage solutions.
A leap upwards from decorating a mancave, livening up your apartment will help you to create a space that reflects your personality, habits and hobbies. As well as adding colour, comfort and character, livening up your apartment will improve functionality, and help you to make the most of every room. What you do is up to you, but hopefully we've given you plenty of food for thought.