What Are The Best Ways To Access Airport Lounges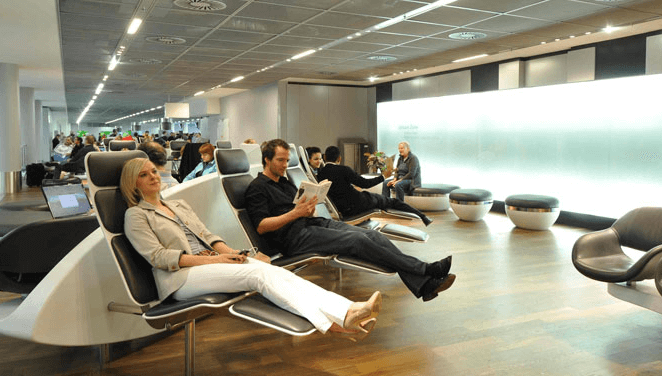 If you have ever been in the airport waiting for a layover then you will have seen the Airport Lounges that you envy to be in. What used to be just for business executives and frequent flyers is now open to more people if they qualify. The good news is that whilst it is still exclusive there are more ways to get in. After all these Airport lounges often have free food, drink, magazines and even showers all in the privacy and away from the hustle and bustle outside in the terminal. We at BeStylish have researched the best ways for gaining access to these airport lounges, here is what we found:
Buy an A Day Pass
We hear you ask that these day passes must be really expensive? It actually depends on the lounge but if you have a long layover then this will be the best expense you can pay for. Certain major airlines have access starting as low as £35. The food, drink, relaxing space, high speed internet and place to relax make this option well worth looking into. For promotion codes then check this out.
The food, drink, relaxing space, high speed internet and place to relax make this option well worth looking into.
Credit Card to Access Airport Lounges
That's right, by having a certain credit card in your wallet, this allows you entry to some Airport Lounges. There must be a catch I hear you say. Well the credit cards that allow this service are often premium ones which require a minimum spend and often will have a annual fee. Some Credit cards offer free unlimited use for access if you pay the annual fee of £500. However often included in the card are more benefits so it is important to weigh up the cost vs value. If you a frequent traveller then this could be the best option for gaining access. This is also good for big spenders who want to enjoy this reward.
Fly Frequently (More than 20 Times per year)
If you travel on a weekly basis then this could mean that you qualify on an airlines Loyalty Program which often allows entry into the lounges. If you travel so often you get bored of traveling then look into this option.
Other Ways to Get Access
There are other ways reported to gain access via buying passes from eBay or other travelers on forums but we haven't tried that. The art of traveling and gaining all the benefits is a whole different world, there is even websites dedicated to this. If you are truly interested in gaining access then read more about it on dedicated forums.