Top 5 casinos to visit around the world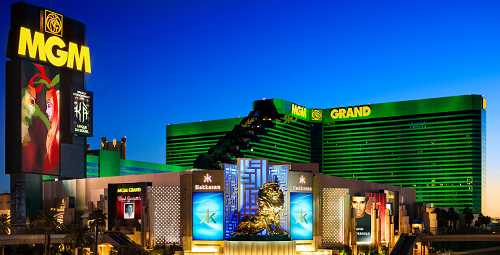 The ease of access and popularity of online casino has led to a new tech-savvy generation embracing casino games, either on a casual or a more serious basis. Some of these people then like to combine holidays abroad with a visit to some of the best casinos, to test their skills in the real world. This article will detail a few of those you should try.
One of them has to be the Venetian Macau, located on the island of that name that has become a real casino hot spot. This casino features absolutely stunning architecture and its hotel offers astounding views of the island whichever room you find yourself in. When it comes to the casino, the gaming floor measures 550,000 sq ft, filled with 800 tables for games such as blackjack, baccarat and poker, as well as no less than 3,400 slot games. It also has the superb Cotai Arena, for those who enjoy live sports and music as well as gaming.
Las Vegas is the only serious rival to Macau in terms of quantity of classy casinos, and the MGM Grand is the big daddy of them all. Located on the famous Strip, the casino in this giant complex boasts 2,500 slot machines and 139 table games – with live dealer video poker among the options. There is also a sports betting room with cutting edge facilities, the Garden Arena, which hosts some of the biggest names in music, and luxurious accommodation.
The Casino Lisboa is another rather special casino, this time located in Portugal, within the glorious Pavilion of the Future – a building constructed for the 1998 World's Fair. Having been revamped for its new purpose, the Casino Lisboa now contains 26 table games and 1,000 slot machines within its 165,000 sq ft gambling area. It also has an entertainment theatre, three excellent restaurants and seven bars.
The Borgata Hotel and Casino is a great place to combine the excitement of gaming with healthiness and relaxation. It can be found in Atlantic City and lovers of slots games will find a seriously impressive 4,100 of them here. It doesn't skimp on table games either, with 285 on offer, while the 17 bars give you plenty of choice when it comes to nightlife.
Finally, there is the Bellagio, another of Vegas's spectacular casinos. Alongside opulent accommodation, the Bellagio features the iconic Fountains of Bellagio display of water and light that memorably featured in Ocean's Eleven, and the high stakes poker room known as 'The Office'.
As you can see, there are lots of brilliant casinos out there where you can test your mettle against the best.