What Razors To Use as A Beginner Who Learns How To Shave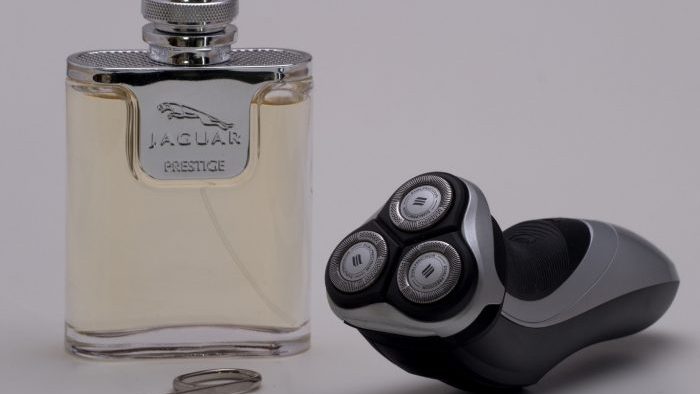 Many cheesy teenage movies and tv shows would have you believe that shaving for the first time is some kind of rite of passage into manhood, but in reality, it is not such a big deal. For most of us, the first shave (especially if it is done with some supervision from an adult) is over before it even begins.
But that does not mean it should be done willy-nilly, without putting any thought into it. When you are starting shaving for the first time, the last thing you would want is a cheap razor that jams after cutting a few hairs. For this purpose, we have decided to compile a small list of high-quality razors that are good not only for rookie shavers, but can be used way after the first hairs have been removed from your face. In this article, we will be focusing on a few choices that we deemed interesting, but if you want more options, you can search for the best razor for first time shavers by accessing the linked article. Here are the razors to use if you just started shaving.
eTTgear Five Floating Heads Electric Shaver
The first device we will be talking about is the eTTgear Five Floating Heads Electric Shaver, an effective, albeit costly electric razor. Even though it has a niftier price tag than your average device of this type, it was designed from the ground up with beginners in mind, boasting several features that cater to people who are just about, or who have already started shaving recently.
Thanks to its ergonomic design and structure, this shaver will glide over the neck, chin and cheeks, taking into account the user's facial characteristics to provide the smoothest shave possible. Furthermore, the waterproof casing allows for both dry and under shower beard trimming, which means that this shaver does not lose its utility once you learn how to shave. All in all, it is a sound long-term choice, so if you want something lasting and high-quality, give this shaver a shot.
All in all, it is a sound long-term choice, so if you want something lasting and high-quality, give this shaver a shot.
Philips Norelco Electric Shaver 8900
Similar to the eTTgear Five Floating, the Philips Norelco 8900 can handle various face angles and structures. However, this one does things a little differently. It boasts a patented v-track precision blade system that follows the curves of the face from all angles, so if you find yourself having to shave in a cramped space, you can do that with no issues whatsoever.
Another thing that makes this electric razor so good for beginners is its Smartclean system, which purges foam, hair, oil and any type of debris, keeping the edges of the shaver immaculate, lubricated, and preserving their longevity. It is light and easy to handle, so if you found the eTTgear a little too expensive, the Norelco 8900 is a great option.
Panasonic Arc5 Electric Razor
It would be nearly impossible to write an honest article about electric razors without covering at least on Panasonic product. They have a long history of delivering complex, yet intuitive and high-quality products, and the Arc5 is amongst them. This a foil-based device that provides a closer and a more precise shave than other electric razors, so if you prefer a clean look as opposed to a scruffy one, this one might be right up your alley.
Even though it is slimmer and lighter than your average razor, the body is surprisingly sturdy, boasting a broad head which adds an additional level of flexibility and ease of use while tackling awkward angles. From a beard-cutting perspective, it has a similar performance and output like your average Braun product, only with less motor sound. Plus, it looks so good that it would make for a perfect gift.
Remington F2-3800 Entry Level Foil Shaver
If you are not convinced the previous products are good for shaving rookies, this one has ''beginner'' written all over it (literally). Known for their line of affordable and easy to use razors and shavers, Remington delivers a high-quality product yet again with the F2 3800. While the battery life is nothing to write home about, lasting about 30 minutes on a single charge, its precision and overall great output ensures that you will finish shaving way before the device runs out of juice.
The device makes full use of its flex foil technology to capture, hold and trim all hairs on the face, regardless of size and composition, be it soft or annoyingly coarse. The blades are built out of the highest quality stainless steel, meaning that you will not have to worry about them wearing off too soon. Additionally, it has a pop-up trimmer which is ideal if you are the kind of guy who likes the idea of grooming the eyebrows, mustache and beard to near perfection. Although, admittedly, the Remington 3800 is on the heavier side, it does not feel uncomfortable or stiff.
Kemei Electric Cordless Rechargeable Shaver
Lastly, we have to talk about this Kemei model, which is considered one of the best shavers for beginners. And after taking a brief look at its specifications, you would fully agree with this sentiment. T has a baffling EIGHT features in just one device, for trimming the beard, eyebrows, mustache, ears, nose and the ears. Other than that, this is your standard electric razor, with no fancy features to speak of. But if you are not keen on the idea of owning separate devices for each of these things, this Kemei model is ideal.
This concludes our list of the best razors for beginners. Although these razors are catered to beginners, they do not become obsolete once you learn how to do it. We hope that our small guide will make your shopping experience much easier.