How Men Can Master the '90s Minimalist Trend This Summer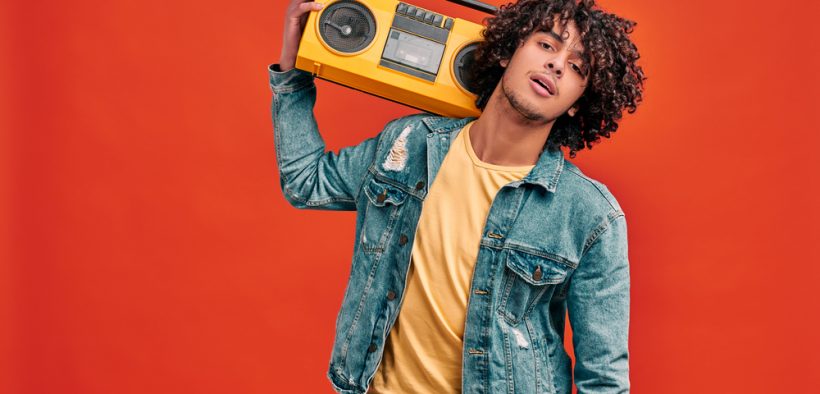 If there was one decade that put men's unique fashion on the map, it was the 1990s. Today, that iconic style is trending once again, and it's exciting to be a part of it. The beauty of the vibe was in its sheer minimalism, and you have tons of superb options for putting your look together.
The '90s were a time when men began truly expressing themselves through their clothing and forgoing conformity standards. Pop culture of the 1990s inspired many of these unforgettable style pieces beginning with a classic pocket t-shirt as the foundation for looking fly.
Basic White Tees
You can build the ultimate '90s wardrobe with some basic white tees. These clothing staples are extremely versatile and ideal layering pieces. If you look back at Calvin Klein's '90s men's fashion, you will note clean lines, neutral colors and that famous pared-down aesthetic.
The handsome slim-fit tee and short-sleeved henley are two fine examples of the minimalist trend that can instantly elevate your style. Both can be dressed up or down and be worn at work or at cocktail hour with a cool biker's jacket. You can also just wear them at home with jeans and loafers.
Denim
Baggy jeans helped to define men's '90s style, and these were some of the most comfortable denim on the planet. Hip-hop legends like Tupac Shakur brought their fashion game to the streets. Tupac was often photographed in his favorite hip-hop uniform, which included baggy jeans, a white t-shirt, a brown leather vest and a pair of Western boots.
The bigger the jeans the better, and the look is trending this summer. You can find this denim style just about everywhere. Another popular option features heavy-weight, baggy denim cargo pants with lots of pockets to carry your phone, keys, wallet, etc. Loose overalls are another fun '90s style that actor Will Smith liked to wear. By the mid-90s, ripped and patchwork jeans took off. The late Kurt Cobain influenced this look and paired his denim with thrift store fuzzy cardigans, t-shirts and worn-out Converse Chuck Taylors.
If you miss long denim shorts, that's another hot '90s nostalgic item making waves this summer. It's the perfect grunge and/or skater attire, especially when it's distressed or has frayed hems.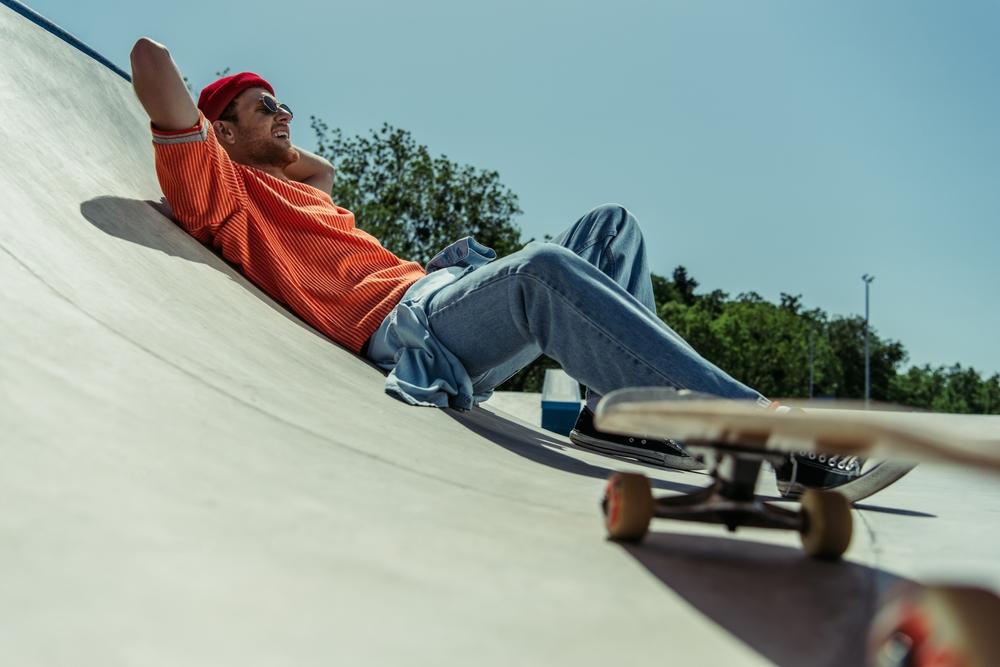 Source: LightField Studios/Shutterstock.com
There was an abundance of inspiration that emerged in the '90s from a variety of subcultures, including grunge, preppy, classic and skater styles. Of course, hip-hop and denim also cemented their place in the world of fashion. What's more, Hollywood stars were offering their best fashion inspirations, too, and fans took notice.
Flannel Shirts
There is nothing quite as classic and comfy as a flannel shirt. Wear it as a jacket or a shirt or wrap it around your waist for that '90s edge. Buy it a size or two larger and keep it open and layered over a t-shirt in white, black, or gray, etc., and with your favorite low-riding baggy jeans. Finish the ensemble with a pair of combat boots or Timberlands for the ultimate style.
Flannel shirts look rugged, casual and have a nice, worn-in appeal. Of course, there are tons of plaid patterns and colors to choose from. Maybe go bold with a red and black combo. The plaid is back and giving off big '90s energy!
White Sneakers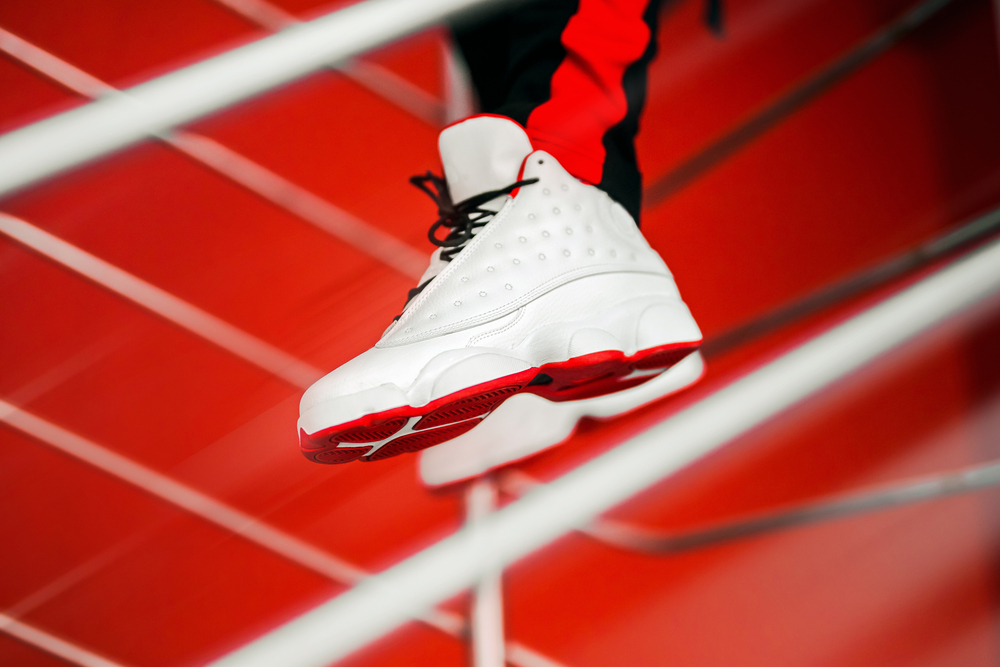 Source: Krasovski Dmitri/Shutterstock.com
Another wardrobe component of '90s men's fashion is a pair of white sneakers. It's a simple piece that defines the minimalist aesthetic, and it will never go out of style. You can't go wrong in a pair of white Nikes or Converse. If you want to emulate the true '90s aesthetic, then a pair of chunky sneakers is the way to go. High-tops morphed into thicker soles, and everyone wanted a pair in Reebok, Adidas or Nike.
Thanks to NBA legend Michael Jordan, high-top sneakers in Air Jordans became a huge footwear item that dominated street style. And that's not all! The one-and-only Air Jordans brand raked in more than $5 billion for the first time ever in 2022.
Unstructured Blazers
Here's another '90s minimalist layering piece that you'll reach for time and again. Unstructured blazers in a lightweight fabric, such as linen, offer sophistication in an unfussy way this summer. An unstructured blazer doesn't have the stiff padding or design of your standard blazer. Instead, the look is relaxed and will look handsome over a slim tee or henley tee as well as shirts with a collar. It can be dressed up or down and is a garment that provides multiple styling options.
Bucket Hats
Who doesn't dig a decent bucket hat, right? It's a wonderful '90s minimalist accessory and delivers that casual vibe. Ravers, pop stars and rappers all wore them back then, and Calvin Klein sells some CK logo bucket hats that have become very popular again in light and medium-washed denim.
Bucket hats are very comfortable, practical for sun protection and come in lots of colors and patterns. Style one with a henley tee, a pair of jeans and white sneakers for that casual chic vibe.
How Would You Make '90s Minimalist Style Your Own?
Every individual has a unique style perspective, and that's a very good thing, especially when you're trying to incorporate nostalgic fashion pieces into your wardrobe. The guidelines outlined above are just scratching the surface. The 1990s defined a relaxed, rebellious and minimalistic style mood. Now that you know the basics, have some fun, express yourself and enjoy wearing some of the outstanding favorites from this unforgettable and fashionable decade for men!