Preppy Style Not Allowed On Sundays?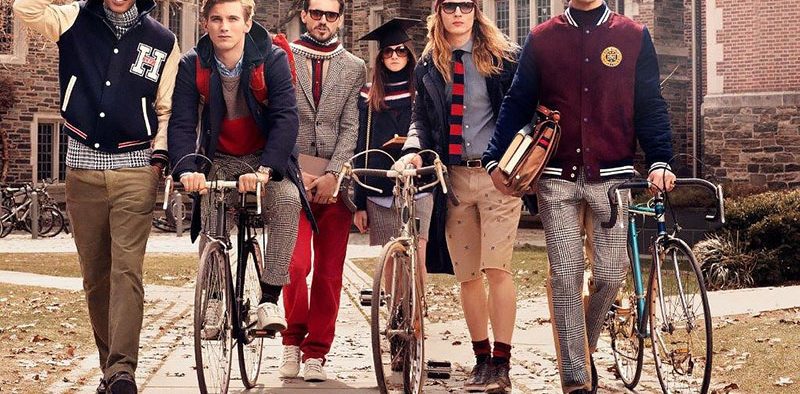 So I just got back from the mall a couple of hours ago. I was there with my buddies scouting for some boots for the upcoming winter. We ran into a guy, a friend of their, who works for a really stylish men's clothing store in my city.
The funny part was we met him yesterday as well and, as you can probably imagine, he was really well dressed. Sports coat, pocket square, stylish chinos – you name it.
But today, his outfit totally surprised me. Not only it was too casual for a walk in the mall but it broke some really basic style rules as well.
He was wearing a hoodie, jeans and a baseball cap. The cap as well as the hoodies even had writings on them. And I know I should have had a strong reaction to this but… something happened.
Instead of silently laughing at his outfit, it felt… quite refreshing. Such sporty outfits look so comforting that I wished I could switch my denim shirt and loafers with him just for a minute, to feel more comfortable.
That's what happens when you wear too many preppy style outfits. 🙂
If you're in the same situation as me, I want to give you a few pointers for dressing casual. If you want, you can try it next Sunday.
I'm gonna make things really simple and give you a complete outfit to wear, from head to toe. Here it is:
– jeans
– a shirt
– a hoodie
– a baseball cap
– and pair of sneakers of our choice
Besides the fit, which has to be perfect as always, let me give you a secret ingredient that will make this casual outfit a lot more fun: color. If you can do some color matching, you'll look amazing.
f you live in the UK, I recommend investing in Henri Lloyd knitwear this season. You may also want to get Weekend Offender hoody for the more casual days, in case you don't already have one sitting around in your closet..
Another good reason to try this outfit: you'll end up with clothes that you can wear around the house every day of the week.
Good luck!