How to Make the Most of your Interior Walls – Hacks and Tips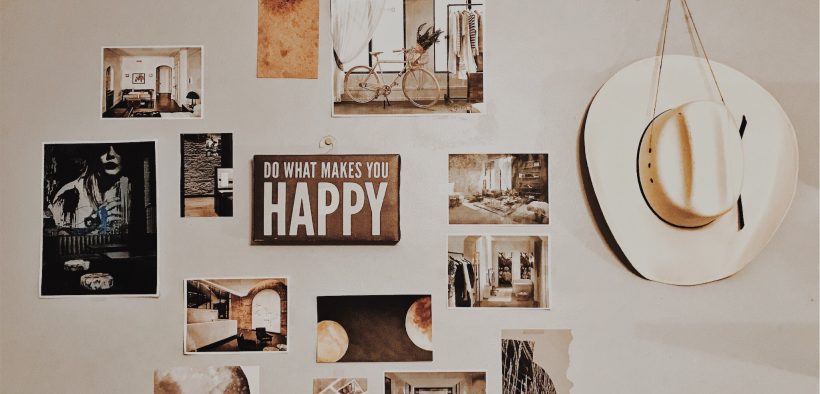 Want to add some personality and a vibrant atmosphere to your home or office? Your walls are a blank canvas, and you should make the most of that to really make the space exciting, cosy, or inspiring. If you're unsure how to start, don't panic. Here is our guide full of hacks and tips for how to make the most out of your blank wall space.
Hang up a gallery wall
Displaying pictures on your wall can add so much colour and character to a room, and as a bonus, you can enjoy your favourite artwork, posters, photographs, and paintings every day. You could mount a few items singly on your wall, or you could expand your scope with STAS art hanging systems that easily let you create a gallery wall in your home. This means that you can mix and match different sizes and shapes of pictures with amazing flexibility and minimal DIY.
Add shelves to display your belongings
You don't just have to decorate your walls. You can also make the most of the space to display treasured belongings, whether they're souvenirs, ornaments, or mementoes. You could put up a simple shelf or try a novel DIY shelf idea that really suits the room you're redecorating.
Hang things other than just pictures
As well as hanging up pictures, you can also put other interesting items on your walls. Some novel ideas include mounting a display of hats or scarves, and turning your wall into functional storage while also brightening up the area. You can also display toys from your childhood, gifts from loved ones, or anything else that makes you happy.
Add mirrors
If you want to make the most of the light in a room and make a room feel larger, you can add mirrors to the walls. This classic decor move helps make a space feel airier, and mirrors can also be very useful as well. Plus, be sure to think about what kind of frame you want to use. Go for a frameless mirror for a modern look, or choose something more ornate for vintage style.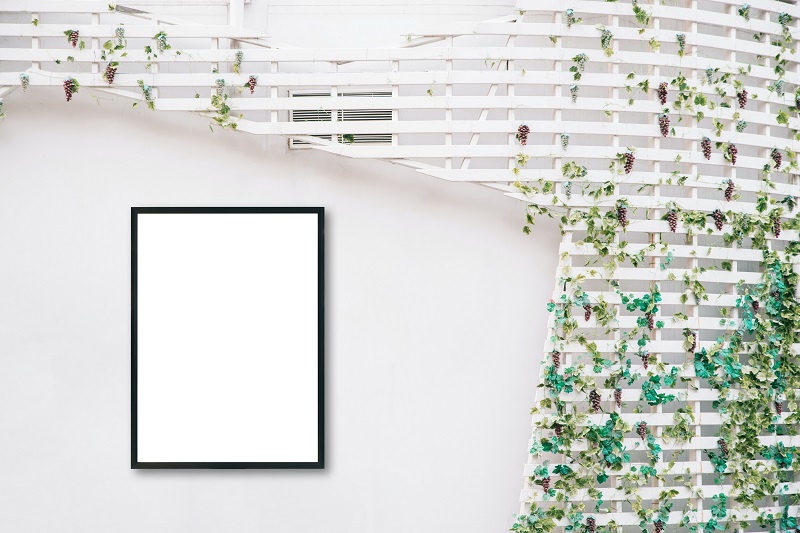 Pick bold colours
Don't be afraid to brighten up your walls with bold colours. Rather than stick with plain white, you can inject personality into a room by picking something more vibrant. Picking the right paint colour is not as hard as you might think, and you can always try a medium shade if you're unsure at first.
Add a wallpaper feature wall
Feature walls never go out of style. Having one wall that really stands out is a great way to turn your whole room into a piece of art. If you pick a patterned wallpaper you can always add pictures and other ornaments as well, or you could select an intricate wallpaper that speaks for itself.
Install statement light features
Not only do wall lights look good, they help banish shadows from the edges of rooms, and they create a gentler light compared to central lighting. Be sure to pick something that suits the furniture in your room. You can even get colour-changing lighting that adapts to the time of day.
Make sure you've got the right curtains or blinds
Windows change how walls look, as do the curtains or blinds you have. It's important to make sure that your curtains add to the room. Consider whether you want short curtains or full-length, and also make sure that the colour contrasts with the wall colour for maximum effect,
Add textile wall hangings for more texture
Textile wall hangings are superb if you want to soften how the walls look in your room. For a rustic look, try a woven hanging with a raw edge. For something sleeker, try a printed hanging.
Conclusion
While many of us live with very plain walls, there are plenty of easy options for you to make so much more of your walls. Think about the atmosphere that you're trying to create, and don't be afraid to experiment with a feature wall or brighter colours in general. Plus, you can add beautiful mirrors, a versatile gallery wall, or textiles to make sure that your room looks totally unique.