Clothing Tips for XL Men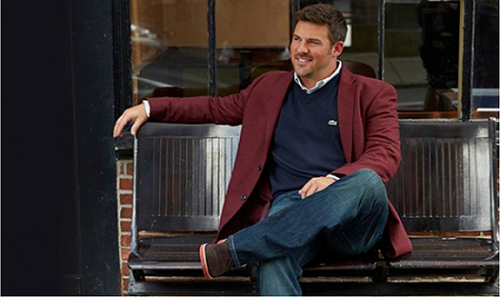 It does not matter what type of physique you have, you always want to look your best. The only way to do this is to buy the right clothes and put together a wardrobe that works for you.
If you are a big guy, this can be tricky to do. Despite the fact that men are getting bigger, for some reason, many clothing retailers do not seem to consider this when designing their clothes.
The cut matters
Many are starting to stock larger sizes, but they have a tendency to scale up the lines they already stock by making them wider. For some clothing items, this approach works fine. However, for items like shirts, it does not. Normally, you will be able to button it up, and it will look OK when you are standing in front to the mirror
The problems start when you try to move around. Often you will find that your range of movement is severely restricted. Typically, the shirt will pull across the back and you will not be able to move your arms freely.
With XL clothes the cut matters. They need to be shaped slightly differently, and have additional strength build in at certain points.
Shirts are flattering on a big guy, so are definitely a wardrobe essential.
Shop in the right places
This is why you need to buy your clothes from specialist clothing retailers. Big and tall stores understand the need to adapt their designs so that they fit the XL frame, are comfortable and hang properly.
Buy good quality basics
You need to put together a good basic wardrobe and consider buying multiple items when you find items that fit you well.
T-shirts
T-shirts are a wardrobe staple for everyone. Male or female, big or small, old or young, pretty much everyone has them in their wardrobe. They are a versatile item of clothing that can be worn in many different ways.
They look great paired with jeans, shorts or gym gear, but can also be worn under other clothes like shirts. Dressing in layers is a great way to stay warm.
Should the sun come out you can easily take off the shirt and wear the t-shirt on its own. It also helps to get around the fact that finding XL jumpers that fit well is not easy.
Nice shirts
Shirts are flattering on a big guy, so are definitely a wardrobe essential. You need to make sure that the fit is flattering. Make sure that it does not cling around the waist area, and that it does not ride up too much when you sit down.
Good jeans and trousers
Every man needs good quality jeans and trousers. They need to hang well, but also be spacious enough to allow you to sit down comfortably without cutting into your legs or groin area. A good belt may also be a good idea because it will help to keep your pants or jeans in the right place on your body.
Every man needs good quality jeans and trousers
A couple of good jackets
You also need to own a couple of good quality jackets. It is always worth having a tailored jacket in your wardrobe. That way you will always be ready to attend a job interview or to enjoy a nice dinner in a smart restaurant.