How to Fight Cold Autumn Temperatures In Style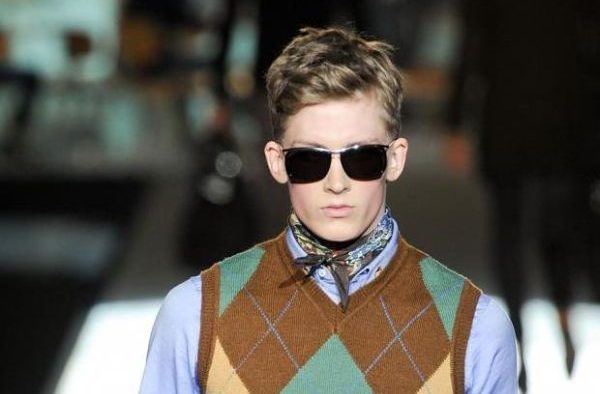 Today I went for my usual morning jog and, the moment I opened the door, I felt the cold air hitting me in the face. I had to go back to put on another sweater. It was freezing.
Fast forward 6 hours: I'm sitting in a coffee shop exchanging jokes with the bartender who happens to be one of my best friends. It's still chilly but I took care of that. My dark brown wool zip-up is providing me with the right level of comfort right now, layering nicely over my light blue dress shirt.
Even though it's the beginning of October, most guys still dress like it's the end of august. They think that just by replacing their shorts with jeans, they'll be ok. The fact is, they won't.
The upper part of our bodies is still very sensitive, which is why you need to add at least one extra layer of warmth (unless you wanna catch a cold really fast). Make that two. Wait, make that three.
A rock sold autumn outfit, in my opinion, consists of at least three layers: a dress shirt or a t-shirt underneath, a heavier wool or cotton top (think cardigans, turtlenecks or zip-up sweaters, jacket or a blazer and, optionally, a scarf around your neck.
And then comes the part where you want to match them in a way that makes sense.
But remember: warmth comes first. You have to wear the right fabrics, otherwise you'll begin to wear under all those layers of polyester. Autumn is your queue to start wearing wool and thicker cotton clothes.
If you're paying attention to when winter clothing goes on sale, you probably know that's after January 15th. If you've went shopping then, now it's time to pull those babies out the closet. If you haven't, you're gonna have to spend a little more to get some much needed clothing that will get you through until the next sale will happen.
Ok, let me give you a few suggestions on how to fight the cold this autumn. And it's not antibiotics. Hopefully, it won't come to that if you follow my advice.
A turtleneck
The turtleneck has been reinvented to make more wearable by the modern man. Forget those chunky turtleneck your grandma made you wear. Get something thinner either in wool or, of course, the eternal cotton. Add an undershirt or a t-shirt underneath it for extra warmth and you're good to go.
With turtlenecks it doesn't make sense to wear two (otherwise very fashionable) garments: dress shirts and scarves. This one is obvious: the shirt's collar will feel really weird underneath the turtleneck, while the scarf won't do anything more to prevent the cold air from sneaking in through your neck.
A scarf
I was actually out shopping for a new scarf last night and, just when I was about to quit, I found some really awesome looking ones in H&M. I was about to buy them until I checked the label. Sure enough, they were all at least 50% synthetic fibers. Imagine my disappointment when I walked home empty handed.
Finding the right scarf requires patience. Very few stores have really stylish ones and it's worth looking around until you find one that fits your personality.
The scarves to avoid? Generic black and white checked scarves are first. Everybody has them. Secondly, stay away from those really cheap scarves that seem to have lots of wrinkles. Go for something with a higher quality weave if possible. Lastly, never go for polyester if it's over 10% of the composition, it will eventually irritate your neck.
A hat or a cap
Did you know that a lot of heat leaves our body through the tops of our heads? A flat cap or a fedora will easily solve this problem. Just make sure you take them off when you enter a room.
Keep your overcoats ready
As temperatures go lower and lower, it' a good idea to make the switch from jackets to overcoats. Better safe than sorry. There's no shame in dressing for extra warmth if you feel you need it. What's really funny (and makes a bad impression) is a guy wearing too few layers.
What are some of your own garments to fight cold temperatures in style?