How to Rebuild Your Wardrobe While Getting the Best Value for Money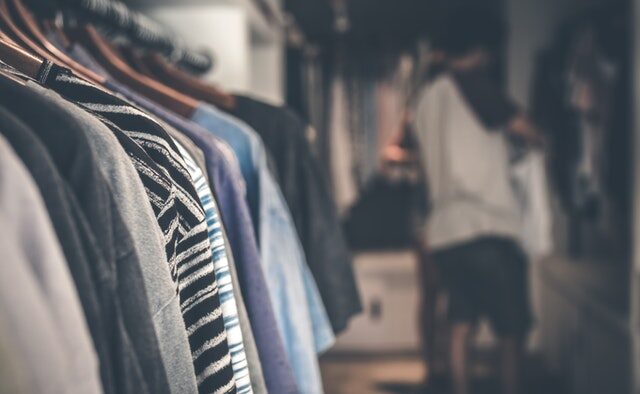 Now that you've completed the closet purge (arguably the most difficult part of overhauling your wardrobe), it's time to think about how to rebuild it. If you were able to sort through everything successfully, you should have a solid collection of clothing to start out with.
That said, after retiring some old or worn-out pieces, you may find yourself missing a few essential items here and there. If that's the case, here's your guide to padding out your wardrobe with timeless staples, all without spending an arm and a leg:
Invest Your Money Wisely
Paring down your wardrobe is a smart idea in many ways. After all, a curated closet can reduce decision fatigue and simplify the process of getting ready in the morning. But having only a few fashion pieces can make your options feel a little limited. And you don't want to spend your hard-earned money on unnecessary garments that you'll only end up tossing later.
With this in mind, it's time to start thinking of your clothes as investments that you should maximize. For example, while you can certainly find leggings selling for a dollar a pair in the discount bin, you can only wear them a few times before they become practically unusable. Instead, it's worth spending a little more on a pair of high-quality women's leggings that can withstand a lot of wear and tear.
The same mentality can be applied for all the basic staples that you plan on purchasing. Given that these are the pieces that you'll be reaching for most often, the smart thing to do is to invest your money in long-lasting garments.
Shop Vintage or Secondhand
Thrift, overstock, and consignment stores are filled with hidden gems for savvy shoppers looking to save a few bucks. You don't have to be intimidated by the sign out front, either. In fact, you may be surprised to learn that some of these stores carry brand-new clothing with the tags still on. If you're patient enough, you may even score designer or branded pieces just by diligently sifting through the racks.
To make the most of your time and effort, we recommend going into thrift stores with a plan. Generally, you'll want to keep a picture of your current wardrobe in mind as you shop. That way, you'll only buy pieces that will match with the ones you already own. Additionally, most stores consider all sales final, so be very committed to your purchases before making them.
Most importantly, though, try on your items of choice before buying them. However, you may find that not all thrift shops provide changing rooms. To get around this, wear close-fitting clothes that you can easily layer your potential purchases over.
Update Old Pieces with Alterations
One of the fundamental rules of the closet purge is to get rid of items that don't fit you anymore. However, you can get some more mileage out of loose clothing by getting them altered.
Indeed, tailoring is the well-dressed woman's best-kept secret. So if you don't know an expert tailor or seamstress yet, it's in your best interest to find one. As long as a garment has enough fabric, a good tailor or seamstress can alter it to complement your body shape better.
If you're interested in trying their services out, read up on what they can and can't do. Alternatively, you could just bring your old clothes in and ask for their recommendations. Broadly speaking, they can alter various types of clothing, such as dresses, skirts, jackets, coats, suits, and shirts, among others. Some are even skilled enough to restyle or rework entire garments.
With a tailor on call, you can make smarter purchasing decisions, too. As long as you can find clothing that fits the widest part of your body, your tailor can simply adjust every other part down. Truly, this is the easiest, fastest way to achieve that polished and refined look without spending too much.
Do a Clothing Swap with Your Friends
If you want to score new clothes without spending a single dime, consider holding a clothes swap event with your friends and family members. As long as you all share the same size, it can be a fun and productive group activity.
All each person has to do is bring in clothes that no longer fit them or suit their tastes. Then, allow everyone to peruse each other's collections. Once you're done swapping, you're sure to find yourself with a few new viable pieces and a cleaner closet.
Rebuilding or overhauling your wardrobe can seem like a challenge at first, one where the primary obstacle is money. But with this guide, we've shown that it's completely possible to revitalize your closet without spending an exorbitant amount. With these tips, you'll surely get the best clothing that your money can buy.