The Art Works of Marko Stout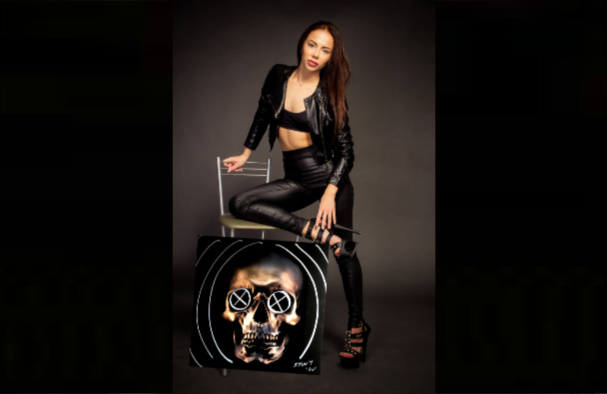 If you want your bachelor pad to impress, then you cannot have boring empty white walls. You need original artwork on them! Art on your walls makes a huge difference and is a great a way to get the conversation flowing- have a date at your place? You can then talk about why you bought that artwork. And one the coolest artist you can invest in is the popular New York maestro Marko Stout. Other iconic artists such as Andy Warhol, Basquiat, KAWS and Jeff Koons are also great choices, however this article will focus on the cool sexy works of Marko Stout.
The iconic American artist, Marko Stout has, in over the past few years, has risen to the stratosphere in the art scene. His masterpieces center around New York City and the urban life, cutting across different media including painting, film, print, new media, sculpture, video, and photography. Stout's work inextricably portrays reality and the bright colors he employs lingers for long with viewers. The way he weaves industrial pop style with storytelling is genius and has taken him to the ranks of international critically acclaimed artists. However, his story consists of lots of twists and turns, disappointment and hope, failures, and success.
Marko Stout was born on September 2, 1968. As a kid growing up in Point Pleasant, New Jersey, Stout wasn't exposed to the glamour and glitz of urban cities like New York. In his early days, he was into rock music, surfing, and athletics. To broaden his horizon as a young artist, he decided to travel across Europe and America and get gigs along his journey.
However, he left this path to pursue a college degree. As a multi-talented and brilliant young man, bagging his degrees in biology and medicine was a not walk in the park. Hampered by financial limitations, he had to take a few more years before he could complete his orthopedic training from a New York Veteran Hospital. After getting his doctorate, he took a 180-degree turn to give the world the gift of his creative imagination.
As an artist in the 90s, his artworks were iconoclastic, and he was treated as a pariah in San Francisco and New York. However, as soon as the world began to catch a glimpse of his creative genius, he attained mainstream success in the art world. His galleries spread across the US in New York, Chicago, and Miami, and also in international cities like Madrid, Tokyo, Paris, Berlin, and Hong Kong. Both his local and international exhibitions make ground-breaking sales and are critically acclaimed.
Stout's work is an immortalization of pop glamour that captures rear spirited moments when reality bleeds with color and juxtaposition. It extends the art landscape with its innovative aesthetics that pop art fanatics are quick to appreciate. He received massive media coverage after one of his large female sculpture was sold for a record-breaking price. All facets of his work resonate deeply with enthusiastic young fans, older dealers, and even collectors, who seek to experience art like never seen before.
A celebrity himself, Stout also has a crowd of celebrity followers who appreciate his exploratory mind. Charlie Sheen remarked, "Marko Stout is a Freaking Genius! His Art is Fantastic!". Caitlyn Jenner, a Kardashian, said of one of his exhibitions, "I'm very excited for Marko Stout's solo exhibition! I'm such a big!". Carson Kressley from Queer Eye for Straight Guy commented that "Marko Stout is Amaze-Balls! I'm a huge fan!". However, the remark by RuPaul succinctly encapsulates Stout, "Charisma, Nerve, Uniqueness, and Talent!". Other celebrity fans of Stout include Melissa Etheridge, Snooki, Debra Messing, Madison Hildebrand, and many more.
Huffington Post recently ran an article entitled, "Is Marko Stout the Next Andy Warhol". Many of his fans think he is. Irrespective of what the case might be, to be compared to this legend proves that Stout's works are legendary. His contributions to urban pop style have taken viewers through unexplored and exciting areas of art. No doubt, his works will influence artists for decades to come.