How to Style a T-Shirt for Every Occasion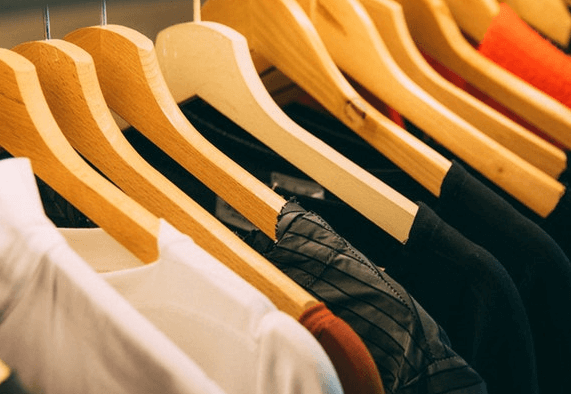 A staple of youth culture and fashion, the humble t-shirt can be found in every man's wardrobe. Or, more accurately, half a dozen or so different types of tees can be found lurking in every guy's collection. If like most people, you tend to save your tees for gym sessions and casual days, you've been missing out on their true potential. These days short sleeves can be worn for pretty much every occasion when styled correctly. From classic cotton tees to modern streetwear t-shirts there are endless patterns, prints, and colour combinations to fit your personal taste.
From off-duty days to the office, here's our t-shirt styling cheatsheet for every occasion.
The Office
Workplace dress codes have become far more relaxed in recent years, making t-shirts perfectly acceptable as workwear. Your favourite band t-shirt is probably best left for the weekends, but there's no reason why you can't swap out your shirts for a smart short sleeve tee during office hours.
A fitted tee in either classic white or navy is perfect for creating an office-appropriate casual look. Layer under a blazer with a pair of jeans and you're ready to go. Alternatively, you can style a t-shirt with tailored trousers and a bomber jacket for a fresh take on smart-casual dressing. This pairing is quickly becoming the officewear of choice for younger members of the workforce who are helping to cement t-shirts as a work-appropriate style.
You can style a t-shirt with tailored trousers and a bomber jacket for a fresh take on smart-casual dressing.
Dates
How you dress for date night often depends on what you're doing; unless you have something particularly fancy in mind, a well-styled t-shirt will be perfectly suitable for the occasion. Heading to a restaurant? Throw on a sport coat, a pair of black skinny jeans and some white trainers for a fresh 'fit.
Like with officewear, it's all about what you pair with your t-shirt that makes the difference. For a bar date, swap out the sport coat for a denim jacket – as long as it's not the same colour as your jeans. This is your chance to be adventurous so play around with different patterns and colours. Just remember to limit the rest of your outfit to muted colours if you're are wearing a statement t-shirt.
Nights Out
Whether you hit the town or head down to your local pub come the end of the week, smart-casual is the way to go. Even the strictest of venues don't go much beyond "no trainers or football shirts" when it comes to their dress code, so focus on keeping your footwear smart, and the rest of your look relaxed.
In terms of design, Breton t-shirts – that's striped tees to you and me – should be your first choice for nights out. Favoured by everyone from Idris Elba to Harry Styles, this wardrobe staple will have you looking on point. Paired with some denim or tailoring, a Breton tee will easily take you from the office to the dancefloor and, as an added bonus, they are great for showing off your gym efforts in style.
Off-Duty Days
There is nothing that embodies the off-duty look quite like a t-shirt.
There is nothing that embodies the off-duty look quite like a t-shirt. While lounging around the house doesn't require much styling, you should still put some effort into your casual looks if you're going to be out and about. To really nail the casual look, go for streetwear-inspired pieces with a bold design. The perfect pairing for your off-duty t-shirt is a pair of joggers or track pants. For maximum comfort, choose a cotton t-shirt, whatever your style. Especially important now that we're heading into summer, a good quality cotton tee will keep you looking and feeling cool.