Living In Luxury: How to Fit in at The Monte Carlo Bay Resort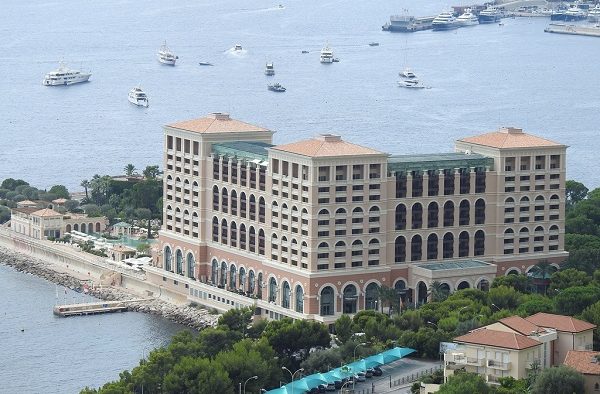 Situated on the azure shores of Monaco, Monte Carlo Bay Hotel & Resort offers visitors a lavish retreat unlike any other in the world. Relaxed yet sophisticated, Monte Carlo Bay is the epitome of luxury travel complete with several bars and restaurants, an award-winning spa and a fully furnished casino.
Obviously, one can't simply stroll up to this resort in Bermuda shorts (no matter how well you wear them) and expect to fit in. No, to truly feel at home in such a fancy venue visitors may need to do some preparation – but don't worry because we've got your back.
Know How To Play Casino Games
For decades, tourists around the world have flocked to Monaco to visit the principality's world-famous casino venues. There's perhaps the most iconic casino in the world, Casino Monte Carlo where numerous celebrities from Rihanna to Armani-clad Rafael Nadal can often be spotted, as well as Sun Casino and of course, the Monte Carlo Bay Hotel & Resort Casino. Although casinos are primarily there for fun, relaxation and socializing, there's no denying that one must have a little class if they want to feel at home, especially when in Monaco. So, what visitors really should do before arriving at the Monte Carlo Bay Casino is at least know how to play the games.
While visiting a casino in real life is fundamentally different from playing online, playing online will help you understand the different games that are available at Monte Carlo Bay Casino, as well as the other establishments in the area. All 145 slot machines available at the Monte Carlo are new-generation and use the Easy Pay system, which means that there is no need for players to exchange their money for tokens at the cash desk. This new development in land-based casinos mirrors the ease of use of online establishments. When playing at internet casinos, players deposit their chosen sum of money, which constitutes their "bankroll". The Easy Pay system simulates this: In either situation, a player is free to choose where (and when) to spend the money they only had to deposit once. The Monte Carlo Bay features themed slots, such as the ones you find online, as well as old-school fruit machines, regardless of their new-style payment options. Some of you may want to spend some time online to brush up on your casino game knowledge if you're looking to spend some time at the tables and slots. Once you've mastered the games, all you really have to do is don a suit or sophisticated dress and you'll look like a member of MI5 in no time.
Learn How To Dine In Style
The Monte Carlo Bay Hotel & Resort is home to three restaurants; Le Blue Bay, Las Brisas and L'Orange Verte. Le Blue Bay is particularly renowned throughout the principality of Monaco and has been awarded a Michelin Star, while Las Brisas is a speciality restaurant that only opens up during the summer months. In addition to these high-class dining options there's also the Blue Gin bar, where guests can eat and drink while gazing at outstanding Mediterranean views. Even at the Blue Gin bar, the menu has been exclusively crafted by Michelin-starred chef Marcel Ravin. Clearly, if you plan on dining at the Monte Carlo Bay Hotel & Resort you may need a basic, fundamental understanding of how to eat without getting food all down yourself. Fortunately, there are a couple of tips you can add to your repertoire to make sure you fit in perfectly.
Firstly, it's important to know how cutlery outside of the usual fork, knife and spoon combo works. After all, how embarrassing would it be if you started eating your steak with a fish fork? Horrifying, we know. Fortunately, there are plenty of resources online like Tutorial Point that will help you become king or queen of the table spread. Meanwhile, The Spruce has got you covered when it comes to dining manners, from when to pick up the appropriate fork to how to deal with spillages.
Research Spa Etiquette
Plumeria flower pink and white frangipani tropical flower, plumeria flower bloominge, spa flower.
IMAGE SOURCE – Pexels
Last but certainly not least is Monte Carlo Bay's Cinq Mondes Spa, 900 square meters dedicated to well-being, sensory journeys and traditional, authentic beauty. Not only are there twelve different treatment rooms, there's also a Flower Rain suite and two themed couples' rooms. This spa's treatments, facilities and products have even won awarded including Best Resort Spa in 2012.
Unfortunately, you won't be able to splash around in the hot tubs here as you'll need to practise even more self-restraint. Before arriving at the spa, Spa Seekers recommends you inform any relevant staff about medical conditions or skin issues that you may have so you don't receive an unfavourable treatment. The site also recommends employing a "spa voice", a soothing, quiet tone that will fit in with the ambiance. We also recommend out article on how to make flip-flops work as the struggle can get really real, especially if you're not used to wearing such footwear.
Of course, if you have any questions regarding the spa's policies or what exactly is expected of you during a treatment, it is always politer to ask than to assume. Plus, if you are asked to do anything you are uncomfortable with such as getting naked, simply state that you'd rather not and find a middle ground somewhere.
So there you have it: Now you can visit the Monte Carlo Bay Hotel & Resort and fit right in with even the fanciest of fellow guests. To check the resort's prices, for more information on utilities or to book your stay, visit the official website.