The Top Men's Fashion Trends for 2019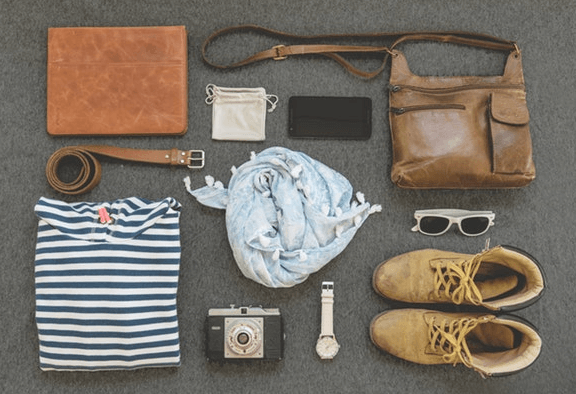 February is all about the hottest fashion weeks in the world – from London and Paris to New York and Milan.
So what style trends can we expect to see on these catwalks? And how you can bring this unprecedented style to your own wardrobe?
Here are the top trends to look out for in the year ahead:
Light-Wash Denim
Denim is an undoubtable classic, so you won't be surprised to hear that it's here to stay in 2019. Although darker denim is something most of us men opt for, lighter shades are definitely the way to go this year.
Thankfully, these styles are just as versatile as their predecessors so team them with your usual wardrobe getup for an ultra-stylish look.
Sling Bags
Forget the 'man bag', this year, it's all about the sling bag. Boasting style and practicality they're a must for day-to-day outings. You can wear it on your back to keep it out of the way when you're out and about, or you can pull it to the front if you want to keep its contents in sight at all times (ideal for those journeys on the tube, for example).
Forget the 'man bag', this year, it's all about the sling bag.
Mismatched Prints
One bold print just isn't enough anymore – the more you can add to your outfit the better!
If you need a little encouragement to join this trend, start by picking out your favourite bold print then look at how you can add to this with another. Before you know it, you'll be embracing this maximalist trend with open arms.
Corduroy
While the weather is still cool, corduroy is your best friend. Many high-street brands are embracing this look, so you shouldn't find it too difficult to find your perfect textured accessories. Or, if you're particularly lucky, you may pick up a cool pair of trousers in a vintage shop or charity store.
Scarves
Another winter/spring must-have is the scarf. Not only helping to keep you warm, they'll ensure you look incredible at all times, too. Opt for chunky knits with your winter coat, or why not check out Aquascutum for a cool new trench coat to team with your boldly printed lightweight scarf – gorgeous!
Another winter/spring must-have is the scarf.
Cropped Trousers
Once spring starts to arrive (or if you're feeling particularly brave), cropped trousers are the way to go. They took female fashion by storm last year, so it's no surprise that men's fashionistas have joined in.
It's time to show a little bit of ankle, fellas! And you can add to this with a fabulous pair of socks. Or why not show off your favourite pair of trainers?
Other things to watch out for are plaid pants, vintage watches, short shorts and even suits that show off your bare chest! How very vogue.