Top Gym Bag Essentials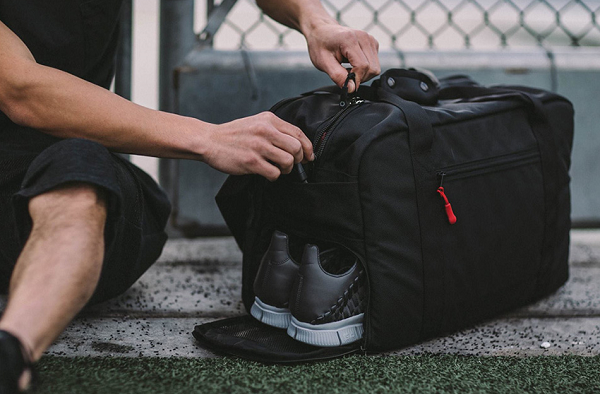 Going to the gym will be easier than ever once you've packed up these gym bag essentials. So, check out our list and you'll never find yourself annoyed because you don't have an essential item at the gym.
Protein shake bottle
You need a leak-proof protein shake bottle that's not too large but big enough to hold your shake. There are tons of places that have a range of protein shake bottles you can buy, it's worth a look around to determine the best bottle for your budget.
Protein powder
Along with your bottle, obviously, you're going to need the powder to make your post-workout shake. There are many stores that sell supplements and protein shakes. Muscle Rage is one popular online store that sells everything you'd need for living the gym life.
Moisturiser
Your body has been through a good workout, which means it's sweating buckets. Sweat eventually dries up and can cause your skin to become dry and cracked. Even though moisturising your body and face will be a hassle, it will save you from dried out skin. Would you rather potentially get itchy, dry skin or put moisturiser on?
Foam roller
If you get sore and achy muscles after you work out – which most of us do, then a foam roller will be a lifesaver. They can easily fit in your gym bag and can mean the difference between suffering from aches for the rest of the day and feeling great after your workout. Foam rollers effectively enable you to massage your sore muscles with ease. For example, place it under your back while lying down and roll it up and down your sore points.
Locks
Although most gyms will have lockers with locks already, they aren't always the most secure seen as they are constantly in use. It's a good idea to play it safe when you keep your keys, wallet/purse and other important items in your gym bag. Bringing your own lock means you can continue your gym session without worrying about your stuff getting stolen. You're probably questioning why you have to be so safe, but along with the perks of gyms having expensive gadgets and equipment, also comes the added potential for things to get stolen. Be prepared and bring a lock, it's that simple.
It's a good idea to play it safe when you keep your keys, wallet/purse and other important items in your gym bag.
Compact towel
You don't want a towel hogging all the space in your gym bag. To combat this, buy a compact towel that can be rolled up into a tiny roll. You can get these towels from places like Amazon. They sell plenty of cheap towels that are quick dry and compact.
Muscle Rub
Another way to aid muscle ache is by keeping a muscle rub cream in your gym bag at all times. They don't cost much and can last for a decent amount of time. So, it's definitely worth buying some.
Did we miss any gym bag essentials?
If we did, feel free to add them in the comments and we can start to build a big list for everyone to refer back to. Happy gym-life.