Budget-Friendly Meal Delivery Services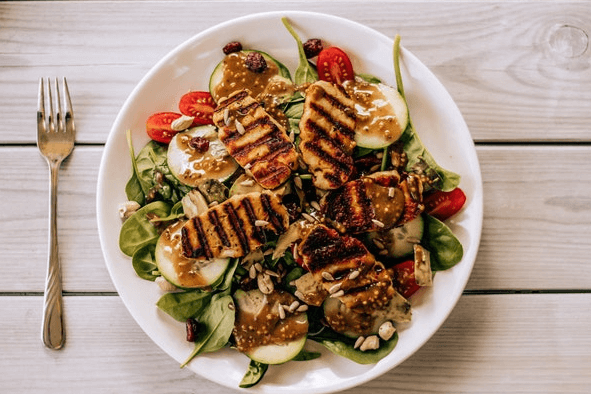 Shopping for groceries and preparing them for supper can be hard work. It is stressful even if you have to work all day long, help your kids with their school assignments and still get to cook. Luckily, you can save your time by letting someone else shop and deliver prepped food ingredients to your doorstep.
Known as meal delivery services, these modern businesses are run by celebrity chefs like Martha Stewart or less known but highly qualified nutritionists. The experts use their knowledge of healthy diets to size up and combine the right ingredients for every meal. Below are some of the most budget-friendly food delivery services in the US.
Blue Apron
Blue Apron promises chef-designed recipes that are delivered fresh and in the exact sizes your order. Their prices begin at $9.99 for a serving only enough for two people. You get free shipping when you buy a 3-serving plan delivered thrice a week for a total price of $59.94.
The company also provides meals for people with goals to lose or gain weight. The prices are similar to other plans but you get special recipes. Speaking of recipes, Blue Apron displays their meals every week. If you are not certain what to eat, check out their meals and make an order. They are no contractual obligations. If you don't like their services, cancel at any time.
Blue Apron displays their meals every week.
Blue Apron's meals are also available on Amazon. If you love Amazon and regularly buy products on their site—you can always order Blue Apron's meals there. You enjoy the benefit of low prices and free shipping when you buy meals plus other Amazon items. Of course, rules and terms apply.
Dinnerly
This US-based company describes itself as "the most affordable delivery service." Is it? At a price of $4.99 per serving, you are not likely to find a similar deal elsewhere. Each meal consists of six recipes delivered in an insulated box.
At a price of $4.99 per serving, you are not likely to find a similar deal elsewhere.
Why so cheap? Dinnerly avoids fancy marketing campaigns and delivery boxes. Instead, they source organic recipes that are high in quality and fresh. They then deliver them immediately in elegant yet inexpensive packages. That way, you get the same high-quality recipes sold by other companies but at half the price they sell them.
Thanks to the low prices and top reviews, Dinnerly is evolving into one of the most popular providers in the industry. They have lots of meals and services as described in this dinnerly review.
Sun Basket
Sun Basket is yet another meal delivery service that lets you order meals 2-4 times a week with no contractual obligation. They also publish 6-18 different meals on their website every week. For couples and individuals, one serving costs $11.99. If delivered three times a week, you are charged $71.84. Families are charged $87.92 per week for two deliveries. The charges are $10.99 per serving and each serving is enough to feed four people.
Sun Basket delivers mostly sourced organic products. They only deliver seafood from animals caught in the wild. Their meat is hormone-free and their wide range of vegetarian meals are also organic. People who only eat gluten-free meals will also love the provider. Additionally, the company delivers foods in 47 states. The only states not served are Montana, New Mexico, Alaska and Hawaii.
Home Chef
Home Chef delivers healthy meals that take you no more than 30 minutes to cook. The company is one of the most dominant in the industry. Their plans start at $7.99 per serving and $11.95 for premium meals. Like most websites in the business, you can find meals and recipes to be delivered every week. Your job is to check and make deliveries where necessary.
In addition to the wide variety of meals, Home Chef gives you the freedom to deliver favorite recipes. They also sell kitchenware and provide gift cards for times when you want to buy your friends meals.
Home Chef delivers healthy meals that take you no more than 30 minutes to cook.
Amazon Meal Kits
Amazon joined the food delivery industry a few years ago. Their might, popularity, and ability to kick out competition helps keep their prices low. Their popularity also brings a lot of experts and customers to one place. If you don't like the first recipe you see on Amazon, be certain there are a dozen more to choose from.
The cheapest meal costs $7 per serving but you can also find foods in the high-end of $100 or more per serving. Multiple providers deliver the meals through Amazon. So, before you make orders on the site, read individual reviews of each provider.
Hello Fresh
Hello Fresh is a German meal delivery services with branches all over the world. As such, it's the largest brand in the industry. Even in the US where competition is rife, Hello Fresh is one of the most sought after names.
Unlike most brands, Hello Fresh doesn't claim to the most health-conscious recipes. Instead, they offer popular meals wherever they are in demand. Their lowest package costs $7 but the average plan is higher than $10. In fact, Hello Fresh's biggest problem is pricing. Most people who complain about the company
The prices aside, Hello Fresh does a good job of providing a wide variety of meals. From vegetarian diets to gluten-free meals, you can always find a meal you'll love. Their site publishes some of the top meals sold weekly with the ingredients used and minutes required to cook.
Green Chef
Green Chef strives to provide healthy all the time. They are certified to provide organic foods to people with all sorts of dietary needs. Their plans cost $11.99 per serving of two people and $10.00 per meal for the family plan. Their foods take 30-45 minutes to cook and you are not tied to any contracts.
To Conclude
Meal delivery services are not for everyone. But if you lack the time to shop for groceries, prepare them and cook because of restrained time, they are a good option. Meal deliveries are also ideal for people who can't find a way to keep up with healthy diets.
The companies find and deliver healthy, dietitian-approved recipes that you just have to cook in less than an hour. They are affordable and you can always cancel a contract at any time.